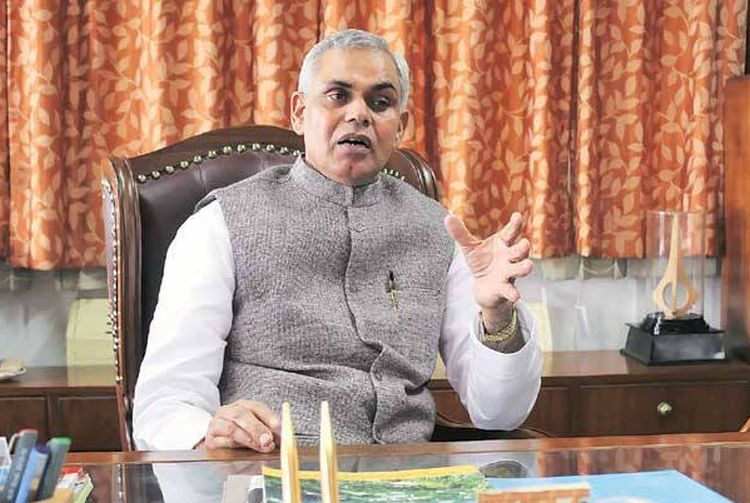 Hamirpur: Governor Acharya Devvrat stressed upon educating the girl child and empowering women in the society and exhorted to provide equal opportunities for advancement and growth so that they could be equal partners in the development of state and nation.
The Governor, while addressing the gathering after inaugurating the four day long State Level inter-college Youth Festival at Hamirpur today, lauded the 'Beti Padhao Beti Bachao' campaign.
Acharya Devvrat said that Indian women have proved their merit in all fields in India and abroad. He said that our culture held women in high esteem and any society that respected women progressed.
The Governor urged the youth to come forward for strengthening the nation by participating actively in generating awareness about the importance of cleanliness and harmful effects of drugs. He said that youth were backbone of any country and if their energies were channelised towards constructive and nation building activities then only development was possible. He said that youth should work for creating a drugs free society. He said that it was very essential to keep the surroundings clean hence cleanliness campaigns should be launched vigorously.
Governor said that in order to promote healthy living it was essential to promote organic farming and added that majority of population resided in villages hence farming was an important vocation which should be strengthened for the well being of residents of rural areas.
Acharya Devvrat urged the youth to be well cultured and well aware of the glorious culture and traditions of the country. He said that the richness of our traditions should reflect in their conduct. He said that they should adopt discipline, ethical values and strict principles in their lives to be good human beings, for progressing in career and to contribute towards the well being of the society.
He lauded the importance of fine arts and said that they were fine expressions of the mind and heart and brought out the creative aspect of human nature.
Presiding over the function, Leader of Opposition Prem Kumar Dhumal said that there was a need to promote cultural activities among youth and added that youth should work for constructive purposes. He thanked the Governor for inspiring youth to work for good causes and guiding them.