Shimla: Himachal Pradesh Government signed a Memorandum of Understanding (MoU) with HLC Green Energy LLC here on Monday.
The project would make Himachal Pradesh the 'First Green State' by 2025 and a leading green hydrogen-based economy.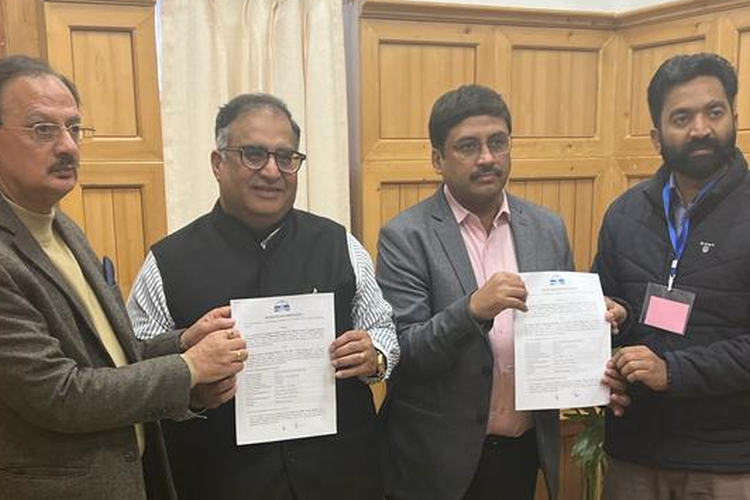 The company intends to produce 0.3 million metric tons (MMT) of Green Hydrogen and 1.5 million metric tons (MMT) of Green Ammonia per year respectively. The land requirement for this project is around 20-25 acres and is likely to be set up in Una and Kangra due to water and logistics suitability.
The manufacturing facility has planned to bring in an investment of more than Rs. 4,000 crores, besides generating direct and indirect employment opportunities for about 2500 persons.
Chief Minister Sukhvinder Singh said green hydrogen has the potential to reduce greenhouse gas emissions significantly, the potential of reducing fertilizer prices and contribute nation's economy through import substitution.
The Chief Minister assured full support to the company in setting up the project in the State.
The Chief Minister said that the state government would encourage new clean energy projects such as ethanol, green hydrogen, green ammonia, solar, etc., therefore, making Himachal an ideal for other States for becoming the clean energy hub of the country.