RBI and SEBI to coordinate financial literacy camps in Himachal
Shimla: Many gullible people are falling to the trap over fictitious calls offering cheap loan are on the rise and the Himachal Pradesh has received 22 complaints over the Sachet website of RBI.
Sachet website has received around 2000 complaints in the country relating to fictitious offers like offer of cheap loans, asking for processing fees on the pretext of loans, offer of high rate of interests on deposits and offer through fake lottery schemes.
Banks and other financial institutes again and again cautioning customers to beware of such trap but despite that cases of fictitious financial offers are on the rise.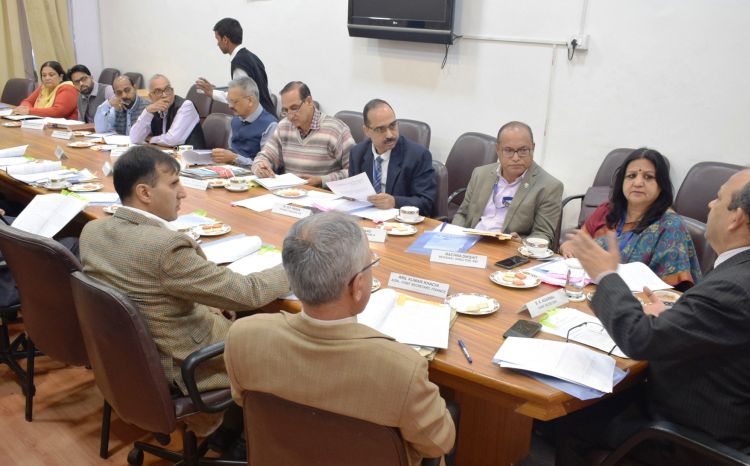 A State Level Coordination Committee (SLCC) meeting, was conducted here today and Himachal Pradesh Chief Secretary B.K Agarwal has stressed on conducting more financial literacy camps in the state in coordination with RBI and Securities and Exchange Board of India (SEBI) to make the public aware about financial frauds.
He said that workshops on financial literacy would be organised at all three division level in which faculty of RBI and SEBI would sensitize the Deputy Commissioners, Superintendents of Police, representatives of Legal Service Authority and Public Prosecutors and other stake holders.
Chief Secretary said that Lead District Managers (LDMs) should coordinate with respective DCs to organise awareness camps in rural areas and also associate in pre- Jan Manch activities which was proving a big success in redressal of public grievances. He said that a slot of ten minutes for financial literacy could be provided to the personnel of RBI and SEBI during Jan Manch which was held on first Sunday of every month in each district.
B.K. Agarwal said that special workshops should be organised for the employees who were retiring shortly and for those persons whose land was being acquired for four-laning in the state as they were vulnerable towards financial frauds. He asked the RBI and SEBI to coordinate with Himachal Institute of Public Administration (HIPA) and other departments to incorporate financial literacy in their training modules and workshops.
The Chief Secretary directed the regulators to issue cautionary messages through SMS gateway, local TV channels, Radio and local dailies of the state to protect the interests of gullible investors against misleading advertisements and unsolicited calls regarding various fraudulent schemes offered by unscrupulous and unincorporated bodies.
It was informed in the meeting that at present there is no authorized Non-Banking Financial Company (NBFC) to accept deposits in Himachal Pradesh. It was also informed that RBI participated in Kullu Dusshera and put up a stall for seven days for public awareness.