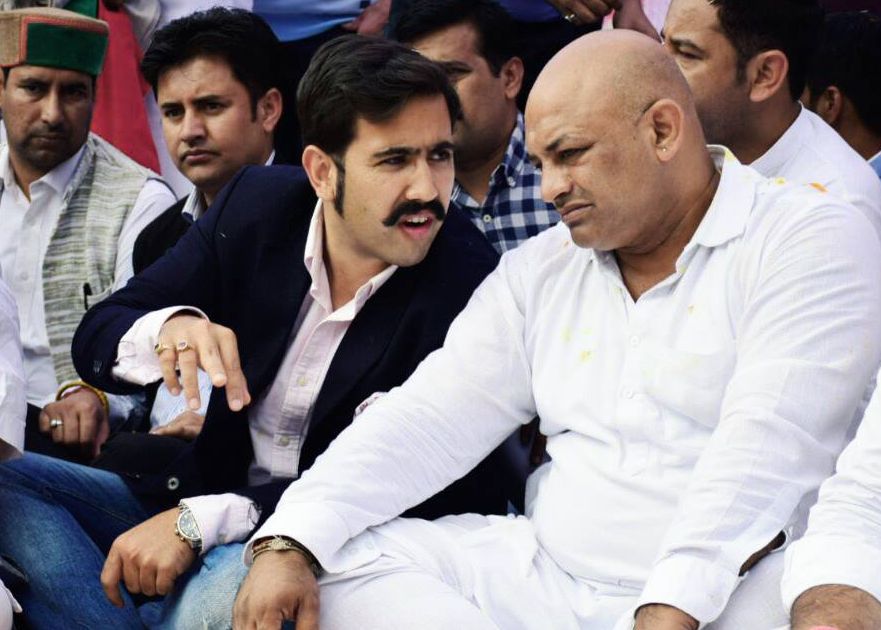 Solan: The Himachal Pradesh Youth Congress is eyeing a big chuck in ticket distribution for the forthcoming Himachal Assembly election.
Vikramaditya Singh, president Youth Congress, said that the youth wing would lobby for 10 tickets in the Assembly poll. Addressing media after addressing a youth convention, Vikramaditya said that party high command has announced to fight state election under the leadership of Virbhadra Singh and youth congress would ensure victory of party candidates in the state.
Singh said the Youth Congress would hold district-level conventions and would ensure youth participation in that. He claimed the Virbhadra Singh Government has fulfilled its poll and also carried out unprecedented development activities in the state.
Lauding the initiatives of the government of regularizing the services of contract employees after three years, Vikramaditya said that government is pro development and working in the benefit of every section of the society.
Taking potshot at the opposition BJP, youth Congress president blamed it for vendetta politics. He also raised questions at the companies held by Jai Shah whose returns had increased in two years.
Singh also raised question over the implementation of demonetisation and faulty implementation of GST. He claimed that demonetisation has destroyed small and marginal businessmen, while haste implementation of GST has disrupted the business in the country.