Promising a better future for the physically challenged in Himachal, BJP vows to bear their education expenses fully.
State BJP president Satpal Satti said that there will be no income criteria for physically challenged to avail this facility. At the same time, he accused Congress led government for ignoring the attention, sympathy and care that physically challenged demand and rightfully deserve from the government.
BJP promises to take care and empower the disabled, poor, single women, women in destitute, homeless, elderly and other underprivileged classes.
Satti said the disabled students, irrespective of their income, would be made entitled to get free education. He said it would be proved helpful for the disabled population since most of the disabled students leave their study due to financial constraints.
He said, "In 2015, the high court had ordered the Virbhadra Government to provide free education to the disabled students in the schools, colleges and universities in all courses including professional courses. But the congress government disobeyed the court's orders; and only universities implemented the same. After BJP resumes office, all the disabled would get free education.
Satti further said the BJP government would make policies to ensure dignified life for the single and destitute women; and homeless elderly persons. They were the most neglected class during the congress regime in the State.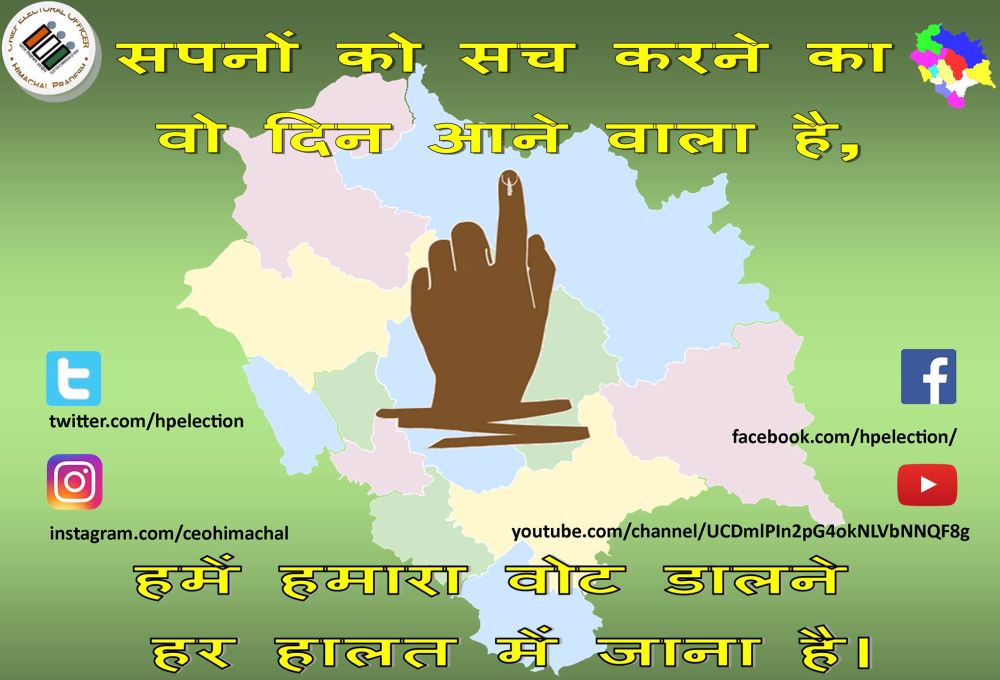 Today State Election Department has given data of Divyang (Physically challenged) voters. As per Dept 13,677 Divyang are registered voters for Himachal Pradesh Elections 2017. Out of 13,677 Divyang voters, 8,555 were specially-abled, 1,844 visually impaired, 1,388 deaf and dumb and 1,890 others.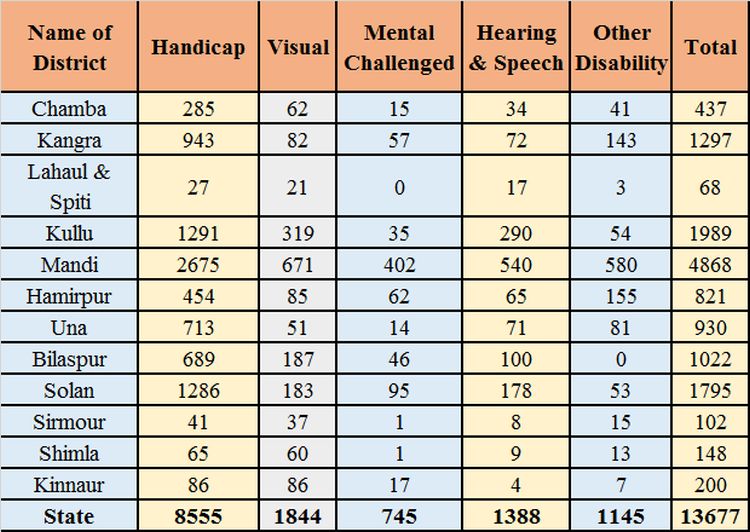 The election commission has claimed of making necessary arrangements to facilitate such electorates at polling booths. The Commission has decided to build ramps at the booth for their benefits besides providing wheelchairs, and adult assistant for those voters who cannot move by themselves, besides transportation, wherever possible.
The visually impaired voters would be provided the facility of brail voters slip to cast their votes.
The State Election Department revealed that Mandi district has highest number of Divyang voters 4,868 and Lahaul-Spiti district has 68 Divyang voters.