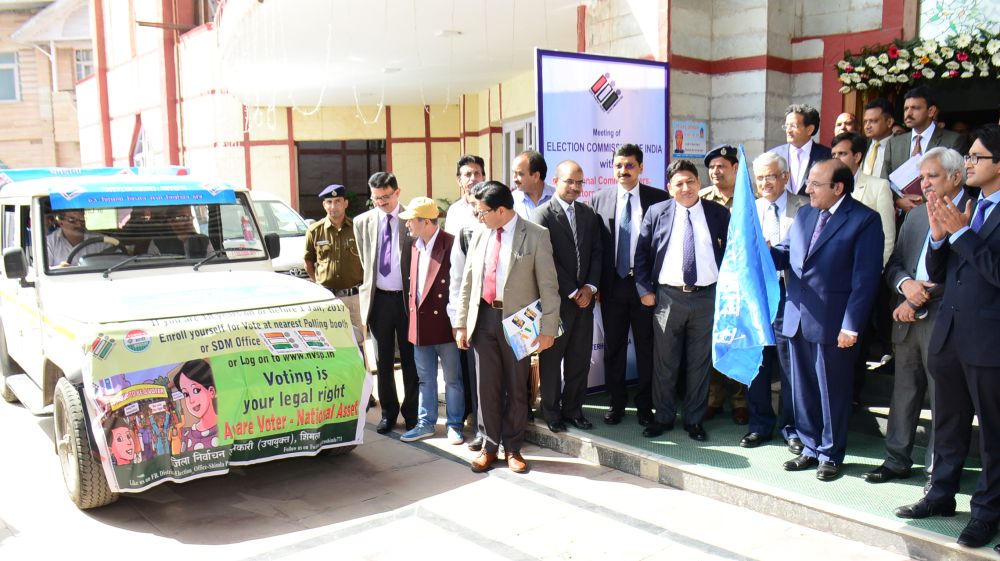 The Election Commission has initiated an awareness campaign to draw more and more voters to the election booth. The state has 49.05 lakh electorates and commission has set a goal to substantially increase the percentage of voting.
The state Election Commission spokesperson revealed that the department had directed District Election Officers, Assistant Election Officers and Booth Level Officers of the State to initiate awareness campaign effectively and ensuring the direction the commission has pressed more than 100 election awareness vehicles into the service.
The awareness vehicles would provide information about EVM VVPAT, photo identity card making process, importance of the vote and other election-related information.
These vehicles would cover every Divisional and Block Headquarters besides major habitations or villages at Panchayat level for making people aware about the election process.
The election commission has also taken e-route to ensure transparency, accessibility, coordination and better management for conduct of various functions of Himachal Elections 2017. The Election Department has developed Apps provide important geographic locations of the state including polling stations locations, details of polling stations, routes and other important features of the area.
Election commission has also developed application for election management in the State. The App will ensure coordination right from Chief Electoral Officer to Returning Officers and polling stations. Alerts can be generated at any level and will be responded within no time.
For the first time, poll duties of police personnel will also be randomized through software on the pattern as being done for other polling staff. In addition to this, mobile number updation App will be used to update mobile numbers of households in the state. The link for this App is available on the election commission's website.