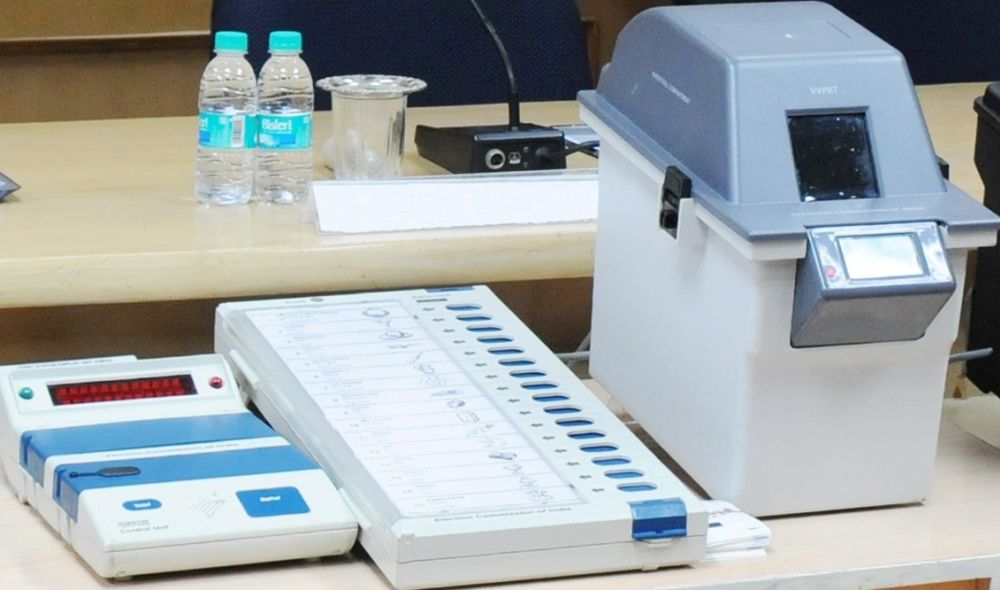 Shimla: To ensure transparency in the system, the Election Commission of India has decided to use Voter Verified Paper Audit Trail (VVPAT) electronic voting machines in the ensuing Vidhan Sabha election in the Himachal Pradesh.
Senior Deputy Chief Election Commissioner of Election Commission of India Umesh Sinha said the election will witness optimum use of latest information technology in election management and for effective coordination in all aspects of election processes.
The election commission senior officer, in a meeting with Deputy Commissioners and Superintendent of Police of the state convened by the Commission to sensitize the officers on latest election processes and election management, also underlined the role of media for fair and transparent elections, and asked District Election Officers to regularly communicate with media so as to disseminate relevant information to public. Social media will also be used for election management and to disseminate information to electorate.
Sinha further asked officers to remain in regular communication with political parties for their active participation in all aspects of election process.
Deputy Election Commissioner Sandeep Saxena disclosed that special campaign will be launched in the state from 16 to 30 September to include all eligible persons in the electoral roll. He asked District Election Officers to regularly hold review meetings with officers regarding election management for smooth conduct of election.
VVPAT enabled voting machines provided feedback to voters using a ballotless voting system. The VVPAT is a printer like machine attached to every EVM that allows voters to verify that their vote has been cast correctly. Once a voter presses button of his choice in the EVM, a printed paper appears containing the name of candidate and poll symbol so that voter could verify it. After the voter views the receipt it goes inside a container linked to the EVM after seven seconds.
The Commission had earlier in Bhoranj bye-election also used the VVPAT electronic voting machines.