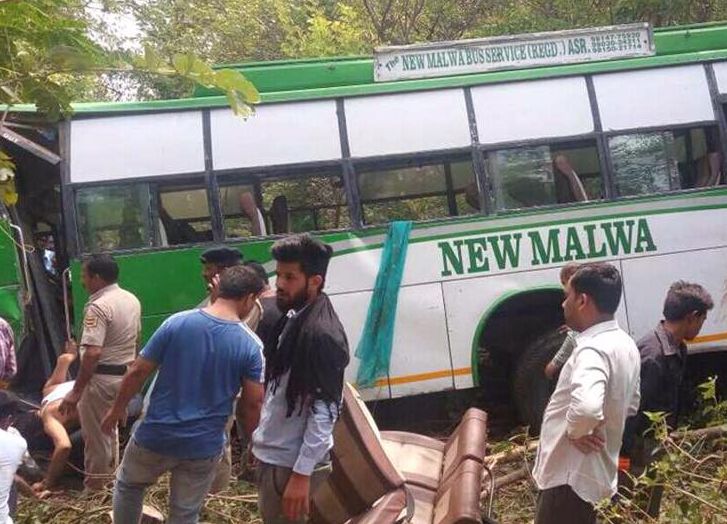 Kangra: At least 10 were killed and 55 others injured when an ill-fated private bus rolled down into a deep gorge near Dhaliara in Kangra District when driver failed to negotiate a curve during a steep descent.
Injured were referred to Dr Rajendra Prasad Medical College Hospital Tanda, while others were taken to Dehra hospital. However, later all the injured were shifted to the Tanda medical college and hospital and Rs.10,000 each were provided to them as immediate relief.
Seven of them were reported to be in critical condition.
The bus was carrying 45 pilgrims from Amritsar and on its way to Jawalamukhi. Victims are reported from villagers in Amritsar district of Punjab. The district administration has made arrangements to shift the dead bodies after identification.
Governor Archarya Devvrat and Chief Minister Virbhadra Singh have expressed deep grief over death of pilgrims.
The Governor has expressed sympathies with the bereaved family members and prayed for the peace to the departed souls.
Virbhadra Singh has also expressed his deepest condolences with the families, who lost their near land dear ones in the accident and wished speedy recovery of the injured.
He also directed the district administration to provide all possible assistance to the injured.
Image Credit: FB