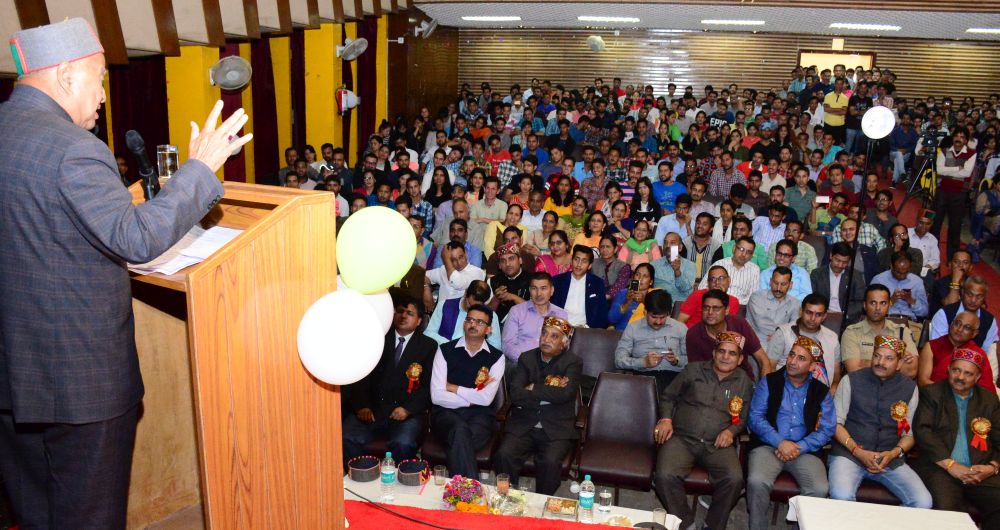 Chief Minister Virbhadra Singh warned students not to spoil academic atmosphere in the educational institutions. The Chief Minister, while addressing the annual function of Kullu Students Welfare Association today, said that he was pained to learn that few students pasted posters against the outgoing Vice-Chancellor.
He directed to identify miscreant and ordered to take strict action against them. Virbhadra Singh said
"Freedom of speech and expression did not mean to insult and abuse others. Those indulged in such activities should have known the actual meaning of freedom. Such miscreants were few in number and should be made to understand and if they don't realize, they be dealt with sternly."
Institution gets a bad name by such acts of nuisance. In past, many cases of mishandling the teachers and clashes within the students had been witnessed, which was not good for the University as well as the State, he further added.
Earlier, it's reported that some posters against HP University former Vice-Chancellor Prof ADN Bajpai, against whom allegations of corruption were levelled frequently, were pasted in the University campus. Prof Bajpai was appointed in 2011 and was centre of many controversies. Despite stiff opposition from students union and one of National Party, he was given extension of three years by the state government. Couple of days back students at HP University also protested and burned their identity cards and threaten to burn their degrees if Prof Bajpai was given another tenure.