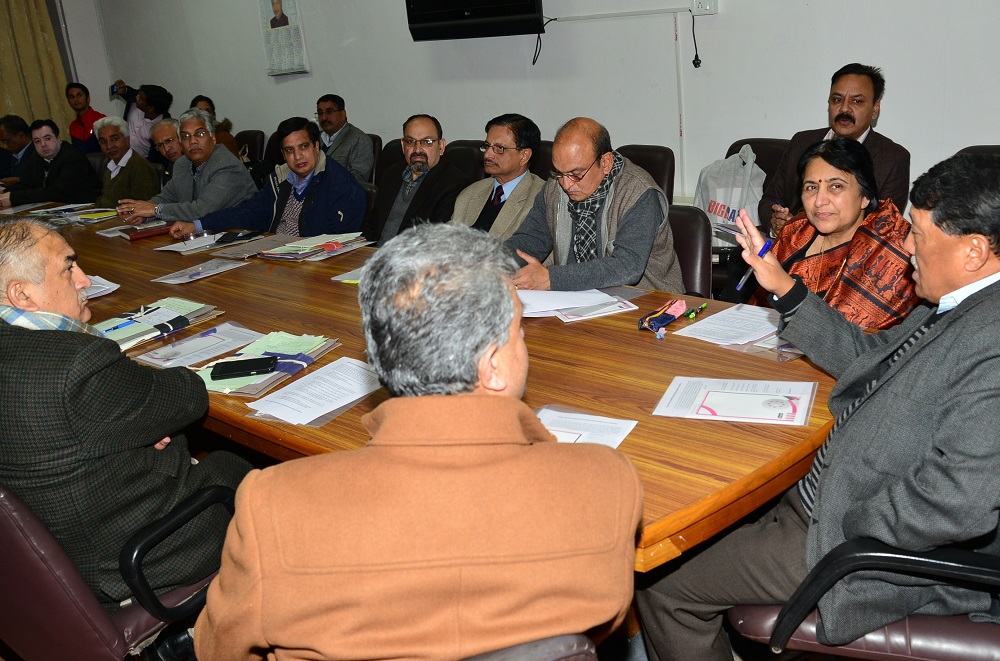 Shimla: Municipal Corporation Shimla has prepared a proposal of Rs. 2906 crores for transforming Shimla City into Smart Shimla, to be equipped with modern amenities on the suggestions of more than one lakh people who participated to decide priorities of development of the City.
Chief Secretary VC Pharka, in a meeting of State level High Powered Steering Committee today, gave final nod to the proposals submitted by the Municipal Corporation, Shimla.
Pharka revealed that out of Rs. 2906 crores, Rs. 1252 crores will be spent for re-development of lower bazaar, Sabzi Mandi, Ganj Bazar and Krishnanagar area where appropriate space would be made available for construction of hotels and commercial areas.
He said road network in the Shimla city will be given a new look with widening and strengthening of existing roads. Rs. 1280 crores would be spent for retrofitting of circular roads and three transit corridors of the City. This includes four roads from Sanjauli to Mashobra, Chhota Shimla to Kasumpti, Cricular Road and Old Bus Stand Road with total length of 41 kms.
The proposal includes Rs. 197 crores for traffic management, citizen security, installation of CCTV cameras, Wi-Fi system and improvement in public transport.
The Chief Secretary asked the officers to create such model which will be useful in event of any possible earthquake. The officials briefed that 15 safe shelters would also be constructed in the city as part of disaster management. Landslide censors will also be put in at vantage points for early warning of landslides.
Mayor Shimla Sanjay Chauhan said that the proposal had been discussed in all 25 wards of the city and approved by the MC House.