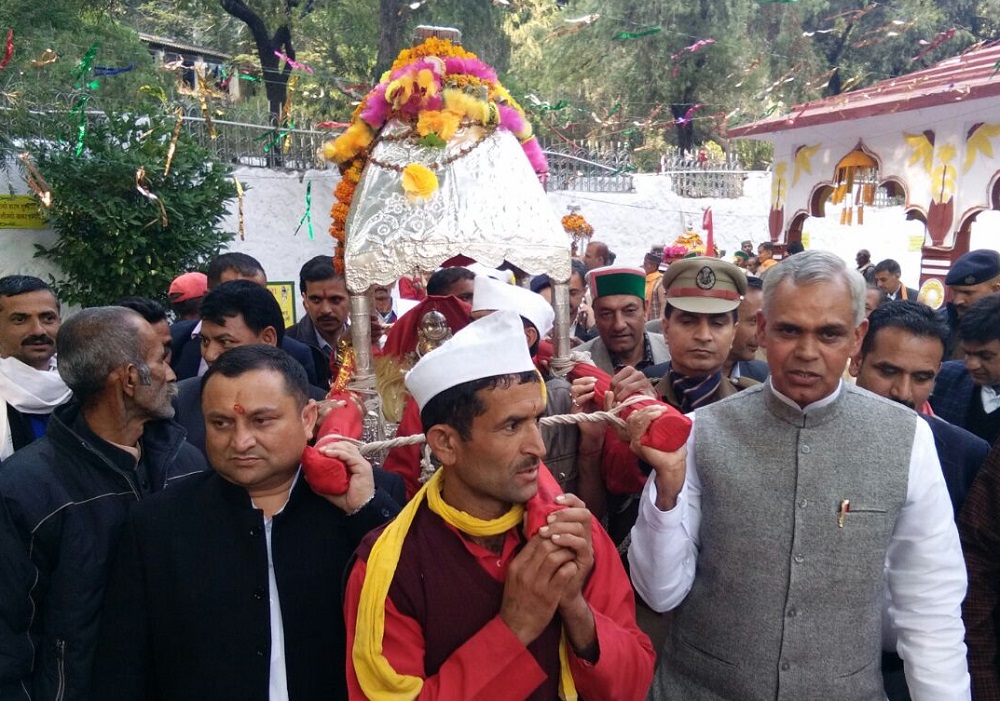 Renuka Ji: Six-day International Renuka Ji fair concluded at Renuka, in Sirmour district this evening. Governor Acharya Devvrat presided over the closing ceremony.
The Governor said that traditional songs, folk art and folk instruments were relevant even today and reflects our ancient culture. He said that fairs and festivals were the mirror of our culture and while organizing these, we should highlight the culture of the State, so that the younger generation could know more about the rich cultural heritage of the State.
He said that fairs and festivals also help us to know about our traditional cultural heritage and we all should contribute towards its preservation.
The Governor said that Himachal Pradesh was a land of saints and sages and we should imparted knowledge about these great souls to our children. He appealed to the people to work with dedication and set an example of development for other states. He added that nature has blessed the State with immense beauty and people of the State were hard working and honest.
He said that he was fortunate that he was serving as Governor of this State. He gave clarion call particularly the youth to refrain from drugs and other social evils and lauded the efforts of SP Sirmour who has started crusade against drug peddlers.
Earlier, Governor paid obeisance in the Lord Parshuram temple and Mata Renuka ji temple and also participated in the 'Dev Vidai' procession. He also performed 'Yajna' at old Parshuram temple at Purani Devthi on the occasion.