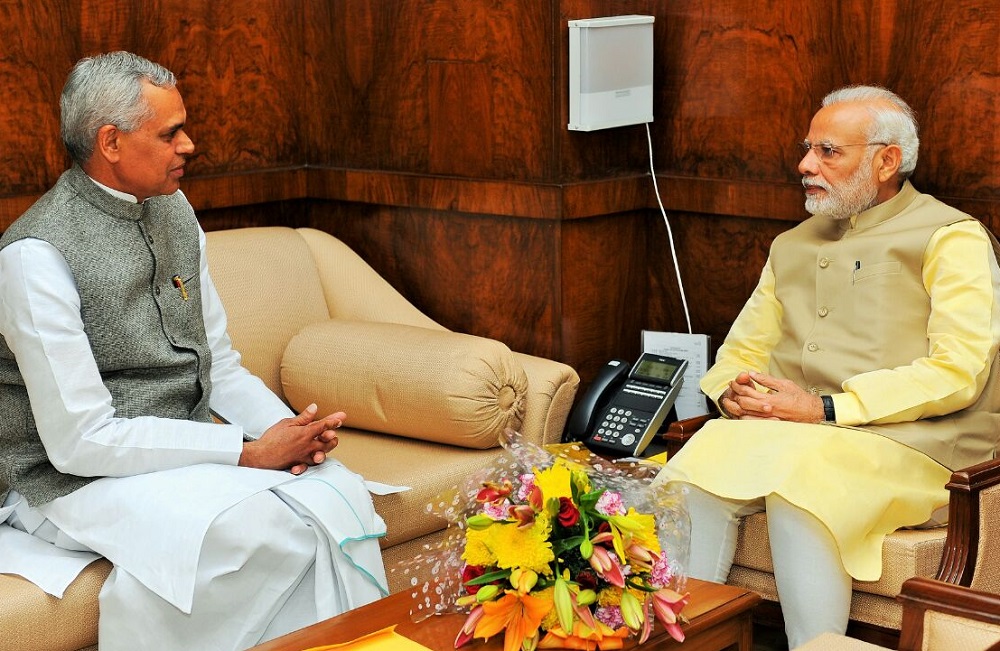 New Delhi: Governor Acharya Devvrat today called on Prime Minister Narendra Modi at New Delhi and congratulated him for bringing in the policy of demonetization.
The Governor believed that the demonetization had blown a wave of change in the country and there was a big smile on the faces of honest and common people.
He said that it was a right decision taken at the right time which would decide the direction of the country. He said that decision to demonetized notes of higher denomination would also keep a check on black marketing.
He also discussed various developmental and other flagship programmes of Government of India being executed in Himachal Pradesh. He apprised that mass awareness was being generated through Swachhta Abhiyan and Beti Bachao programme etc.
The Prime Minister appreciated the efforts and initiatives taken by him on social front.
Meanwhile, the Prime Minister has invited views from the people, on the recent decision taken by the Union Government regarding currency notes of Rs. 500 and Rs. 1000.
People can submit their views through a survey consisting of 10 questions, which is available through the Narendra Modi App. Sharing the link to this survey, the Prime Minister tweeted today that he wants a first-hand view from the people, regarding this decision.
He has also sought feedback from the people on how to make the implementation stronger.