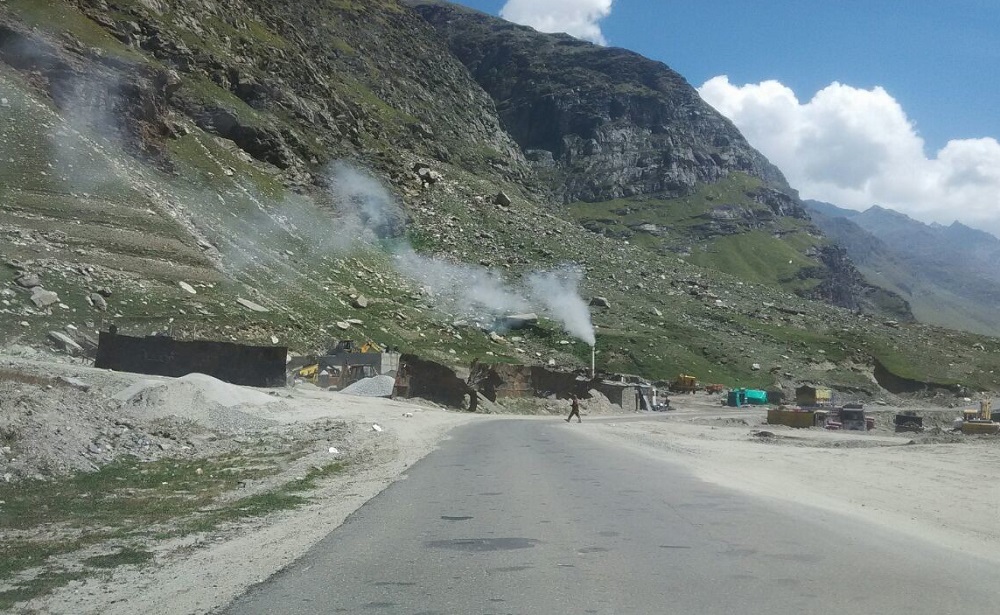 Despite strict orders issued by the High Court of Himachal Pradesh to stop illegal mining and the norms set for running the stone crushers in the hill state, rampant illegal mining is continue and stone crushers are still illegally operating in various part of the state.
Few days back we have raised the illegal mining in the Mashobra Forest Range, close to the state capital Shimla, which were threatening over 400 deodar trees, and now a report of illegal mining is coming from the Lahaul – Spiti district.
RTI Activist Advocate Sudharshan Thakur, in a complaint to Lahaul-Spiti Mining officer, claimed that an illegal stone crushers are being operating at Koksar village, Manali-Leh Road and just 1 km away from the Koksar and another near Zing Zing bar area and Palmo area.
Thakur claimed that illegal mining activities were going on for the past many months. The machines are operated with power drawn from a DG set and the crushed stone is supplied for the construction of roads, he further added.
Sudharshan Thakur stated that "taking permission for setting up stone crusher is a cumbersome procedure as permission from many departments are needed, but in this case no permission from any authority has been taken to install the crusher which is situated in the forest area".
Demanding immediate action against the illegal mining and stone crusher, Thakur threaten to approach the Hon'ble Court, if authority failed to do so.