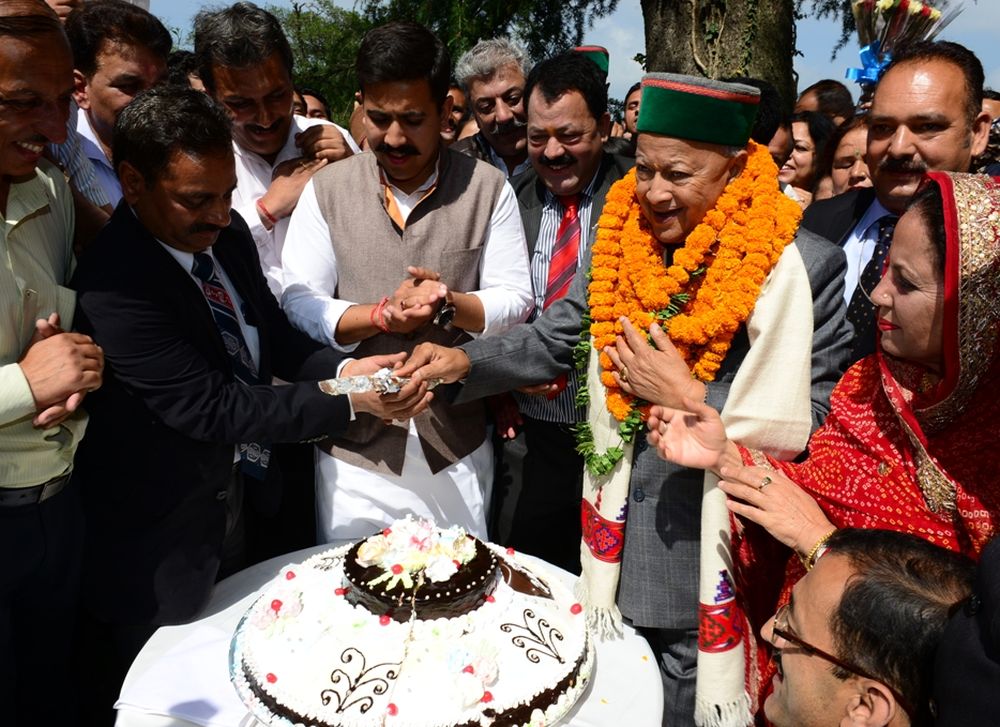 Veteran Indian National Congress leader and Himachal Pradesh Chief Minister Virbhadra Singh to celebrated his 83rd birthday.
Prime Minister Narendra Modi extended birthday greetings to Virbhadra Singh. Modi wished Singh long and healthy life in a tweet this morning.
People from various places and backgrounds gathered at his private residence Hollylodge and wished healthy and long life to the Chief Minister.
All Ministers, Chief Parliamentary Secretaries, MLA's, Chairmen and Vice-Chairmen of various Boards and Corporation, both senior Civil and Police officers and thousands of people from all over the State were present on the occasion.
He also inaugurated Blood donation camp at Sanjauli, later in the evening. The Chief Minister also participated in Community Lunch (Bhandara) organized by Harish Janartha, Vice-Chairman State Tourism Development Corporation at IGMS Shimla and distributed food to the people.
Speaking with the media persons earlier, Chief Minister said he is a God fearing man, believes in himself, the law of the land and above all the truth.
Amidst his birthday celebration, Virbhadra Singh didn't forget to target his distractors and mentioning ongoing inquiry or investigations, Singh said that he "is not afraid of any inquiry or investigations and the truth would certainly prevail in the end". He claimed that Central investigating agencies inquiries were being done willingly to malign his image. He said that he believes in service of mankind and above all, the love of the people was always with him.
He said that there may be ideological difference with his political opponents but he does not have personal difference and animosity with anyone.
When asked about his successor in the party, he said that whoever would come in the fray will come because of his or her own caliber. He said that he had no regrets during his long political journey and enjoys every day as like a new beginning full of life and zest.