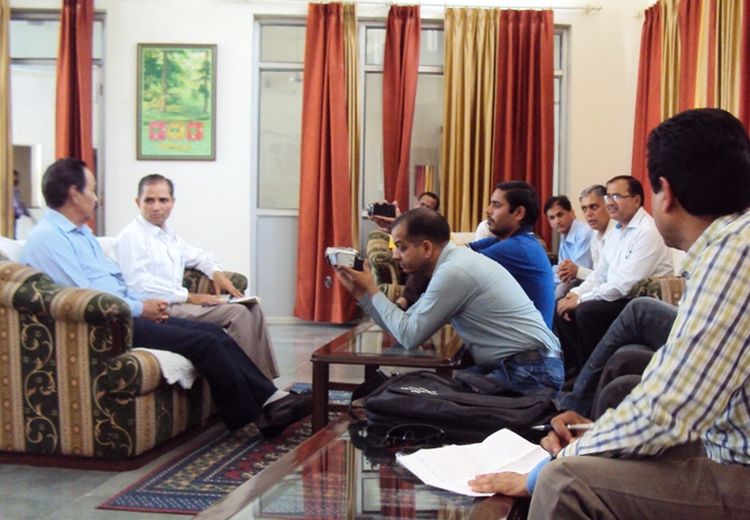 Bara/Hamirpur: The Himachal Pradesh Agriculture University Palampur has developed a new strain of poultry which lays on an average about 150 eggs in a year under the back yard poultry production system.
Dr. KK Katoch, Vice-Chancellor, in a scientific advisory committee meeting of the Krishi Vigyan Kendra, stated that strain has been developed by crossing of a dual purpose Dahlem Red breed with native birds of Himachal Pradesh and has proved suitable under backyard poultry farming under local agro-climatic condition.
He asked the members to motivate the farmers to adopt backyard poultry farming to raise their economic and nutritional status.
The Vice-Chancellor said that it was imperative to judiciously use all natural resources and laid emphasis on water conservation. Dr. Katoch said that Nadaun region was known for vegetable production and the university will solve the newly emerged problems for the farmers of this area.
He also spoke on the importance of crop insurance, soil health cards, agricultural marketing, etc. The Vice-Chancellor also appreciated the perfect coordination between KVK and district level officers of various departments.