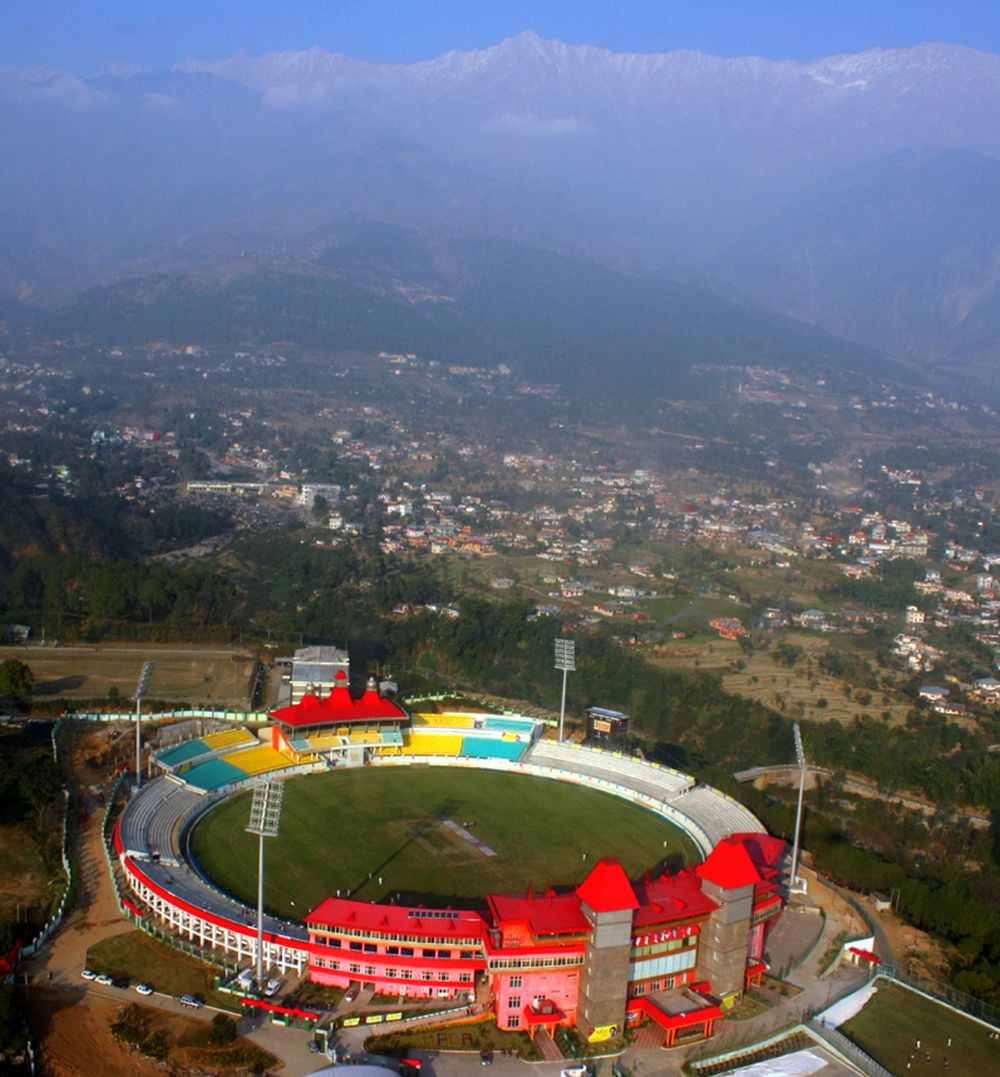 BCCI in its Annual General Meeting (AGM) in Mumbai today granted Test Status to HPCA Dharmshala Cricket Ground along with six others.
Dharmshala, which has hosted T20, ODIs and IPL matches successfully, is expected to host its first Test match in next year.
HPCA General Secretary Vishal Marwah hailed the decision and termed it a historic feat for Himachal Cricket. He stated that it's possible due to the untiring and persistent efforts of HPCA president Anurag Thakur. He said
"It's a great first ever feat for this tiny hill state and would help us strengthen our resolve to make Himachal the powerhouse of cricket in the country and to provide good facilities and infrastructure to the cricket loving people of the country and the state. We are very thankful to the BCCI and our president for this"
Himachal Pradesh Cricket Association (HPCA) Press Secretary Mohit Sood termed it as a great honour for the state and HPCA. He believes that Test Status tag will further give fillip to the structure, facilities and infrastructure, and exposure would surely help HPCA to produce good cricketers at the national level in the coming years.
HPCA has so far succeeded in providing world class facilities and training to the players of Himachal. Players like Paras Dogra and Rishi Dhawan – Dharamshala Cricket ground has nurtured and now with the test status, HPCA expecting to give exposer of world test cricket to the budding cricketers as they will learn the finer nuances of the game from the best in the world.
There is all round jubilation in HPCA and the cricketing fraternity in Himachal Pradesh on this great feat and achievement and would inspire lot of sports enthusiasts to take up the sport in this tiny hill state.
Nestle in the lap of majestic Dhauladhar range, Dharmshala is one of beautiful cricket ground in the World. Dharmshala Cricket Ground is a home of Himachal Cricket team, had first hosted ODI in January 2013 played between India and England.