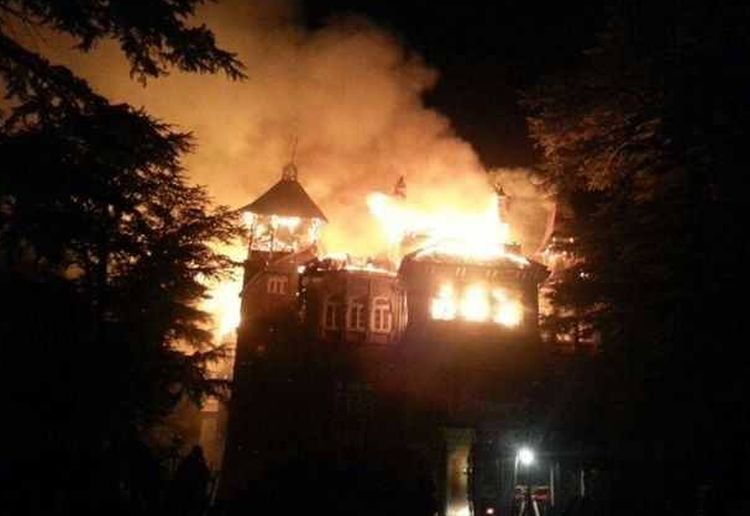 Himachal Pradesh has tough topographic conditions due to which there is always a fear of natural and man-made calamities. There are various historical and heritage wooden buildings in the state which are vulnerable to fire. In view of this, the state government has set up Fire Services Centers in different places of the Pradesh.
As per the date provided by the Dept of Public Relation, the Fire Services has saved 460 human lives and properties and assets of rupees 2081 crores from precarious fire incidents during last three years. Major among these fire incidents included Bahua village incident in Rohru of Shimla district in 2013, Sharan village fire in Kullu, Maja Health Care Industry in Solan district, Accountant General Office Heritage Building fire incident in 2014, Dabur India Company in Baddi, Deepak Project in Shimla, Aditya Footwear Company in Barotiwala, Sanjay Jal Vidyut Project in Kinnaur district, Saiji Breti Bio Farma Hill Factory and Winner Nippon Factory in Baddi where the fire services succeeded in saving properties worth several crores.
The fire services centers functioning in various places in the State received as many as 4491 fire incident calls besides 776 rescue calls. Each call is very important for the Firemen and every centre is fully equipped and ready round the clock to coup up with such situations.
As many as 31 Fire Services Centres have been functioning in different places of the State. Efforts are afoot to equip these centres with adequate infrastructure of modern techniques. The State Government has sanctioned a sum of Rs. 10.28 crores for the construction of fire services buildings at Tilak Nagar, Nahan, Manali, Kangra, Baddi, Solan, Mandi and Paonta Sahib. Besides, the Chief Minister Virbhadra Singh has laid foundation stones of fire services centres Manali, Mandi and Nahan.
A budge provision of Rs. 3.83 crores has been made for providing equipments like fire tenders, compressors, breathing apparatus, motor cycles, mounted compressors, air foam system, distress signal units etc.
For improvement of functioning of the department, strengthening the manpower As many as 200 new posts of various categories have been created of which 90 have been sanctioned and filled up during the present government regime which includes 15 Leading Firemen, 30 Pump Operator and Drivers and 45 posts of Firemen.
Fire Services Department is also frequently organizing training camps with live demonstrations in various industrial units, educational institutions and government offices to mitigate during such situations. As many 3134 camps were organized during last three years which were participated by more than 50 thousand people. Owing to Deepawali festival, the department has also launched a statewide awareness campaign about the use of fire crackers.