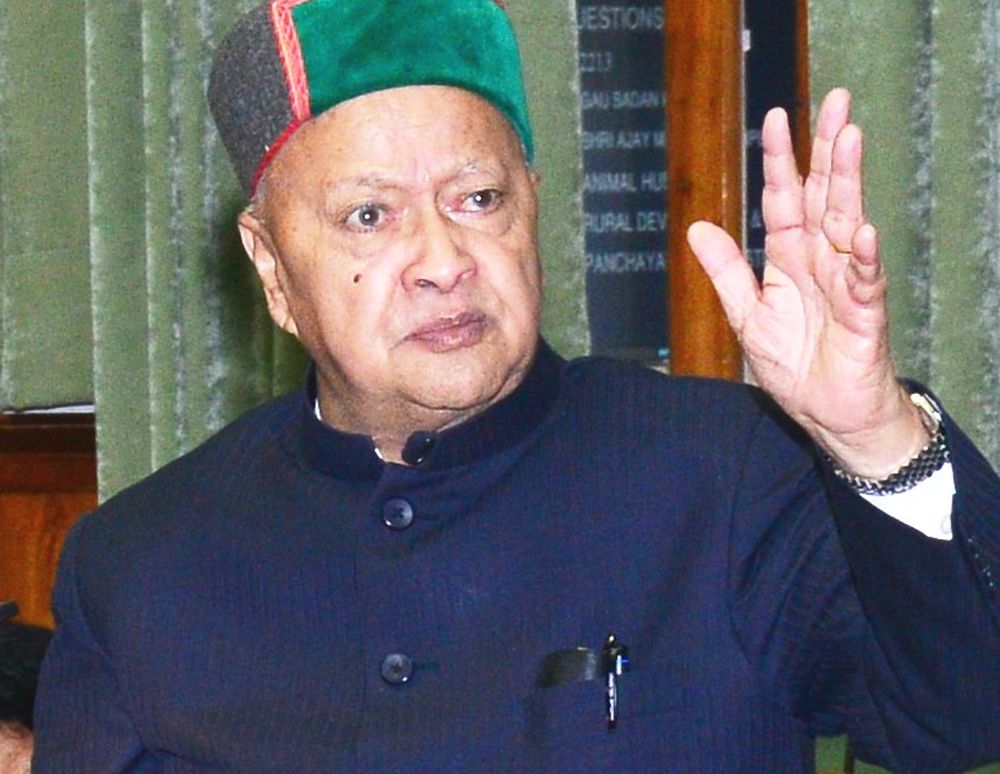 A day ahead of the Supreme Court hearing challenging a court order granting relief to Himachal Pradesh Chief Minister Virbhadra Singh in an alleged disproportionate assets case, the Himachal Pradesh Cabinet today expressed their solidarity with him.
The Ministers, in their joint statement, blamed the BJP for misusing the Central Investigating Agencies against Virbhadra Singh, only to smear the image and reputation of one of the tallest political leader in the State.
They termed the case as politics of vendetta and claimed the Virbhadra led State Government enjoying full support of the Congress Party and would complete its term.
The Ministers said the BJP was indulging in malicious propaganda against the Congress Government but the people of the State are not going to be misled by them.
They said the state BJP was a divided lot and facing a crisis of political identity and there was an internal fight for supremacy. Ministers claimed the BJP was trying to divert public attention from the misdeeds of its leaders at the national level and in various States who were involved in various scams by making false cases against their political opponents.
The CBI moved the Supreme Court on October 15 to challenge a HP High Court order granting relief to Virbhadra Singh and his wife and protecting them from arrest in the alleged disproportionate assets case as the agency sought their custodial interrogation.