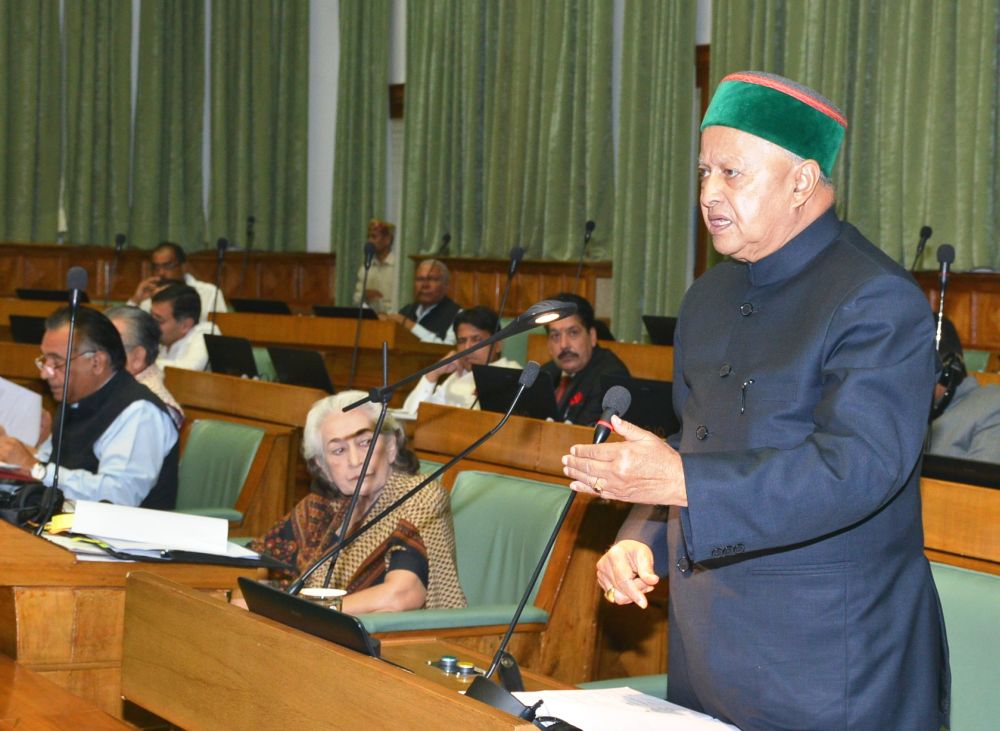 The Himachal Pradesh assembly today witnessed chaos as members of the treasury and opposition benches exchanged heated argument over the demand for a debate on a clash in a Sanjauli College.
Opposition members led by former Chief Minister Prem Kumar Dhumal entered the well of the House. Chaos broke out when BJP MLA Randhir Sharma and CPS Neeraj Bharti came close to near blows and clash averted only after other members intervened. Following this Speaker B.B.L. Butail adjourned the house for 15 minutes, but the BJP members refused to leave and kept raising slogans.
After the house re-assembled, the BJP members remained near the speaker's seat and disrupted the proceedings of the house by shouting slogans, and despite speaker request BJP members refused to relent.
Earlier, BJP member Gobind Thakur stood up soon after the question hour, and wanted to raise the issue of the student clash at Sanjauli College on August 20. BJP member alleged that the college principal manhandled a girl student during the clash.
Treasury bench accused opposition for taking side with culprits and made clear to take necessary action against culprits. Chief Minister said
"Law will prevail and all those people who attacked the Government College at Sanjauli, attacked the Principal, his wife and other teachers they will be punished"
All the BJP legislators walked up to the speaker's podium, raised anti-government slogans and disrupted the proceedings.
Transport Minister G.S. Bali and Industries Minister Mukesh Agnihotri took the lead from the treasury benches to pacify the BJP members.
Speaker expunged the unparliamentary words exchanged between the opposition and the treasury benches.
The entire business of the house was carried out amidst sloganeering by the BJP members before the house was adjourned for the day.