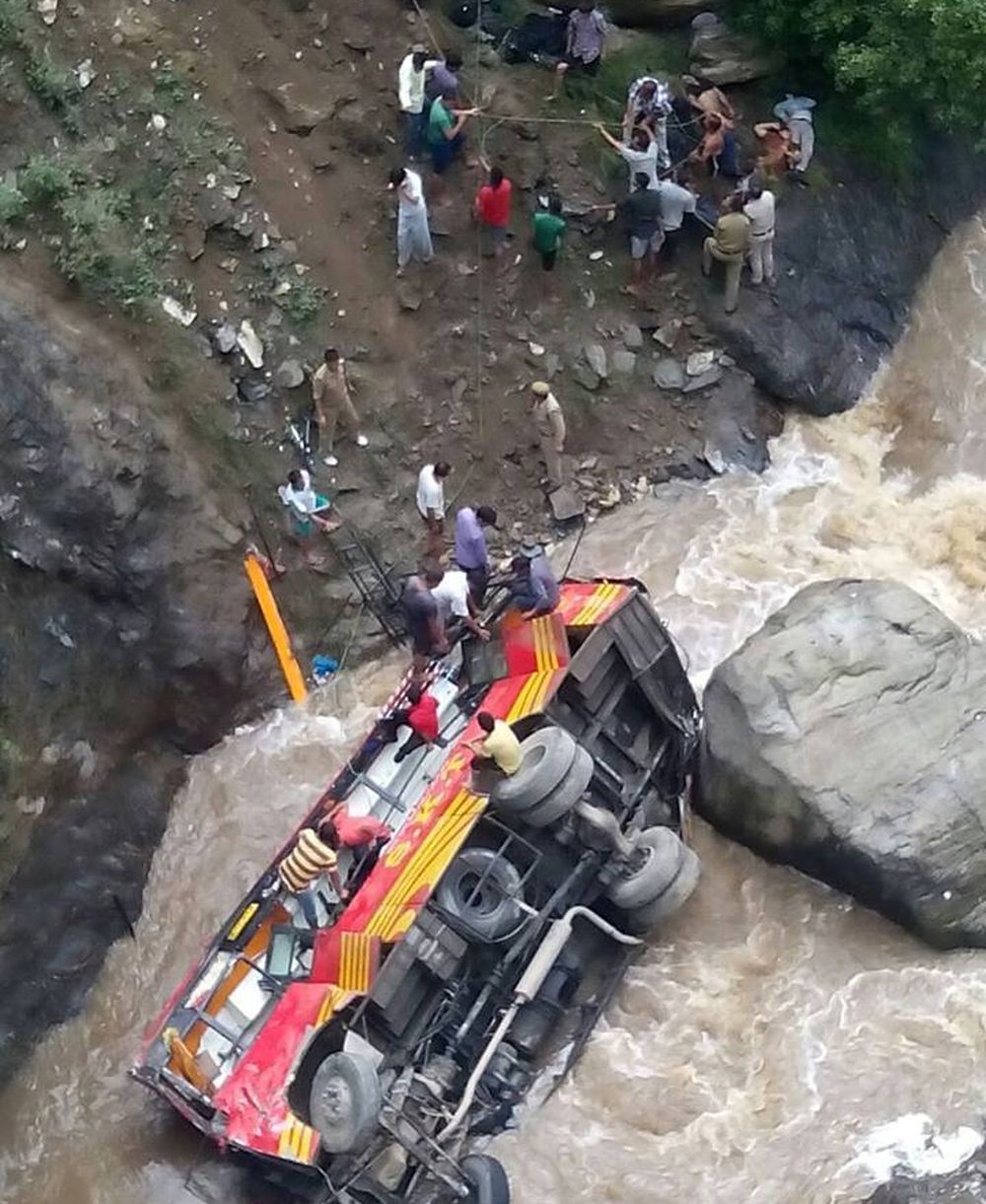 Six persons were killed and over a dozen passengers injured when an ill fated private bus HP 6B 1591 skidded off the road and rolled down into Machhada Khud – Badrash (near Rampur) in Shimla district morning today.
Rescue team has recovered six bodies, and some more persons, including a child, are reported to be missing and feared to have been washed away after the accident.
Injured have been rushed to nearby Rampur hospital. The Bus was on its way to Shimla.
The death toll could rise as some of the passengers had received serious injuries in the accident, said the official.
The reason of accident is not known yet, but survivors said driver probably lost control over the vehicle while negotiating a curve.