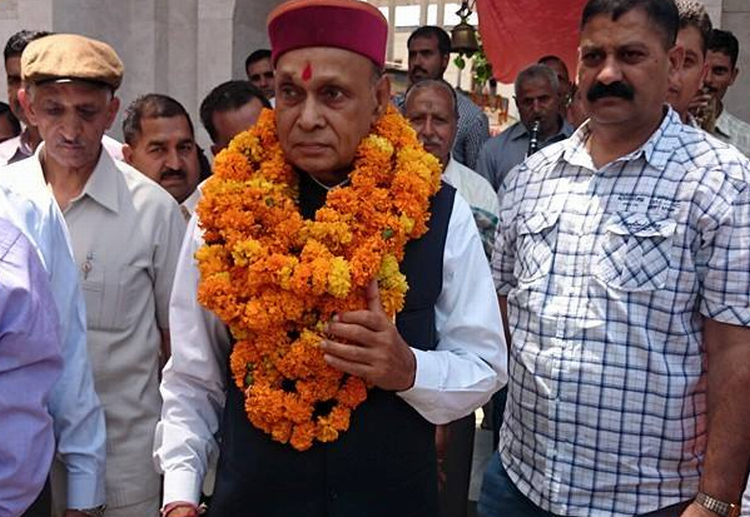 Former Chief Minister and leader of Opposition Prem Kumar Dhumal slammed state government and Chief Minister Virbhadra Singh over bad condition of roads in the state.
Prem Kumar Dhumal, in his press statement, blamed the state government for the dilapidated roads. He said that daily commuters were suffering from these dilapidated roads and also leading to frequent breakdown of vehicles that costing to owner. He said that the bad condition of the roads are also affecting the state's tourism industry adversely.
Former Chief Minister quipped that roads are full of potholes and now it has become difficult to make out whether there are potholes on the roads or the roads in the potholes.
Dhumal stated the chief minister and ministers are fully aware of the poor road conditions and instead of improving them, they are only issuing statements to mislead the common people.
Leader of Opposition blamed the government for failing to provide adequate funds for the road repair to the public works department across the state, also owed payments to the contractors, who are now reluctant to carry out repair works.