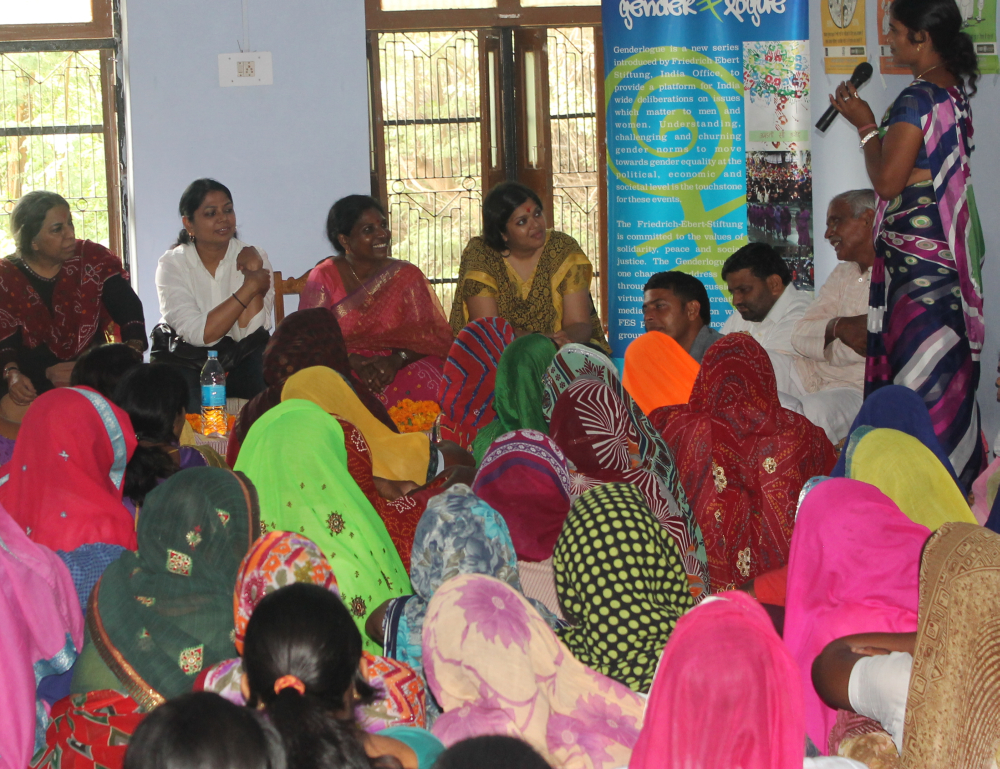 To give women a larger role in the state panchayat Raj system, the Himachal Pradesh government has proposed to reserve posts of Pradhan and up-pradhan for women on rotation basis.
Minister for rural development and Panchayati Raj Anil Sharma confirmed the development and revealed a proposal was under consideration, which likely to be tabled in the forthcoming assembly session in February-March 2015. However, new adjustment won't affect existing reservation for SCs/STs or OBCs.
Himachal scheduled to poll for three-tier panchayat Raj system in this year and mulling to enforce more changes like holding separate general house meeting for women representatives.
There are 3243 panchayats in Himachal Pradesh and counts among one of the first few states which made 50 percent reservation for women in the Panchayati Raj institutions.
The total number of PRIs in Himachal Pradesh at all the six levels where the reservation for women is 24678 among which 13995 seats are reserved for different category of women which consist 56.71 per cent of the total seats.
It shows that more than half of the Panchayat representatives are women in Himachal Pradesh Panchayati Raj Institutions. Besides this women also elected on 32 seats of Gram Panchayat Pradhans, 20 seats of Up-Pradhans, 352 seats of Panchayat Members, three seats of Panchayat Samitis Chairman, 11 seats of Vice-Chairman, 25 seats of Panchayat Samiti Members, two seats of Zila Parishad Chairman, two seats of Vice-Chairman and four Zila Parishad Members on un-reserved seats in Himachal Pradesh.
Despite being in huge number representations in PRI in the state, still there were reported some negative feedback like proxies for men, husband's intervention of elected woman in her functioning, lack of political awareness and dominance of elected male members.
As per 2011 Census Himachal Pradesh consists of 6,856,509 total number of population among which 3,382,617 consists female population and to make greater role for women in PRI system, the state government will have conduct special training and refresher courses for women representatives from time-to-time. It certainly gives them much needed confidence and creates political awareness about the functioning of post and their power.