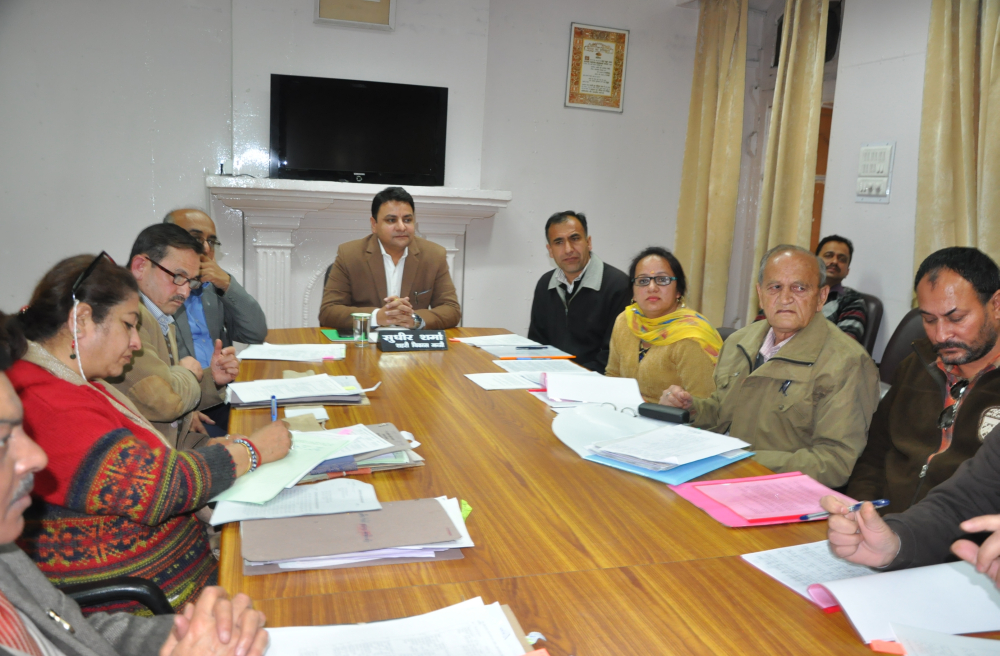 Urban Development Minister Sudhir Sharma promised to provide basic amenities to the residents of Pateog ward of Shimla Municipal Corporation.
The Minister, while talking to the residents of Pateog Ward, assured that a primary health centre would be opened up at Pateog for which the land was already available and possibilities would be explored for opening fire station.
He said keeping in view the compulsory acquisition of the land holdings of the people of Pateog village by the State Government in 1986, their houses would be regularized under one time settlement policy. He said that the assets of Pateog would be transferred to Municipal Corporation, Shimla to create various facilities like parking, roads, sewerage and streets lights etc. in the ward.
The Minister said that on the demands of the residents, the Municipal Corporation was no more charging any fee for transferring water meters within the family whereas for the transfer of electricity meters the issue would be taken up with the Electricity authorities.
He said that all other genuine demands would also be considered on priority and directed the concerned departments to speed up the work on providing various facilities to the residents of the Pateog.
Additional Chief Secretary, Urban Development Vineet Kumar, Principal Secretary, Personnel SKBS Negi, Special Secretary Urnab Development Purnima Chauhan, Director, Urnab Development Capt. J.M Pathania, Commissioner, MC Shimla Pankaj Roy and other senior officers of various departments were present on the occasion.