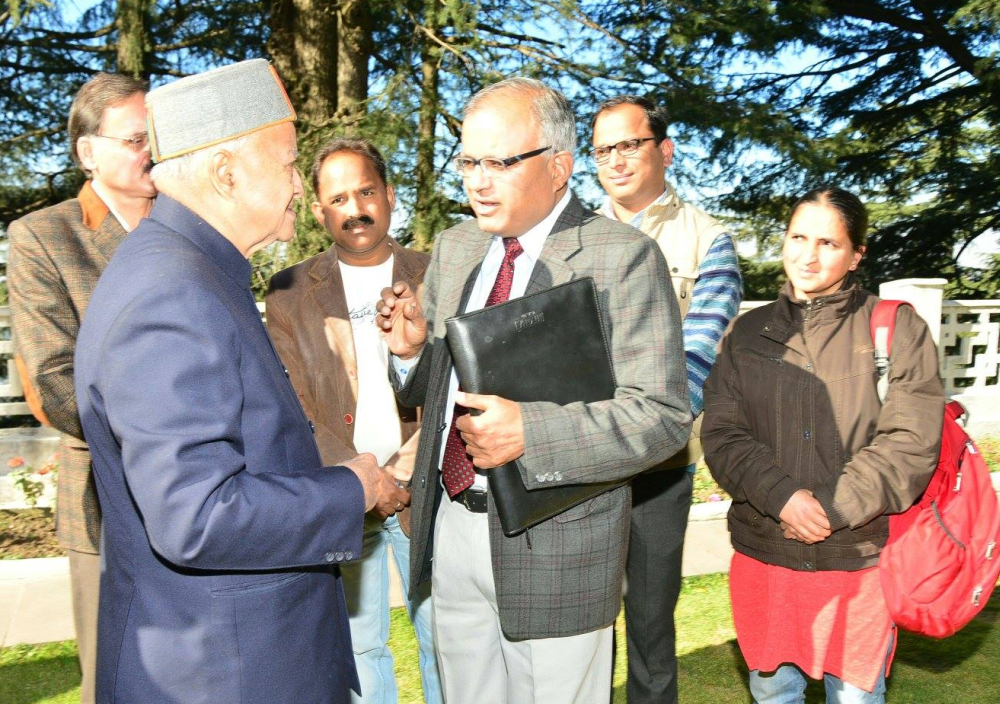 Chief Minister Virbhadra Singh has assured to implement the Disability Law and ensure justice to the persons with disabilities in the state. He was talking to the delegation of Umang Foundation on International Day for Persons with Disabilities who gave them a 36 point charter of demand.
Ajai Srivastava, chairman of the Foundation, said that the Chief Minister assured to examine the charter of demand and take appropriate action. He also appreciated the efforts being made by Umang Foundation for the educational empowerment of the disabled children, particularly blind and deaf girls.
The Umang Foundation has raised the demands in the charter were free education to the students with disabilities including hostel and mess charges, up to university level in accordance with the State Policy for Persons with Disabilities, in service computer training to the blind and deaf employees, allotment of booth and shops to mentally retarded children, laptops with talking software to blind students and start of vocational training centers for blind and deaf students.