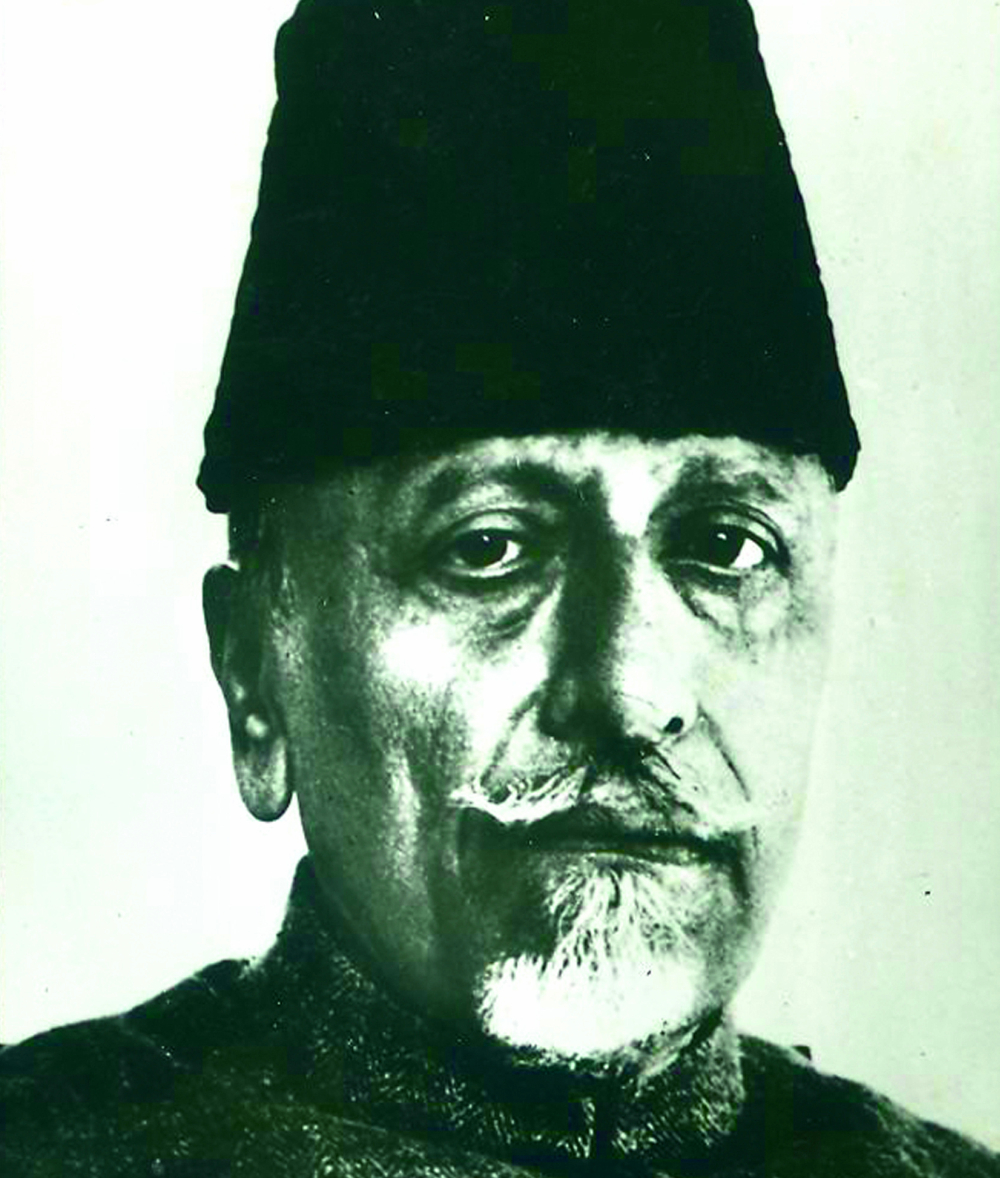 "Among Congressmen the greatest supporter of partition was Sardar Vallabhbhai Patel, but even he did not believe that partition was the best solution of the Indian problem. He threw his weight in the favour of partition out of irritation and injured vanity. He found himself frustrated at every step by the veto put on his proposals by Liaqat Ali Khan as Finance Minister. It was therefore sheer anger that he decided that if there was no other alternative, partition should be accepted. He was also convinced that the new state of Pakistan was not viable and could not last. He thought that the acceptance of Pakistan would teach the Muslim League a bitter lesson. Pakistan would collapse in a short time and provinces which had seceded from India would have to face untold difficulty and hardship" – Wrote Maulana Abul Kalam Azad in his autobiography "India Wins Freedom" while reviewing the situation ten years after Independence in 1957.
There is also an opinion that Azad had blamed Nehru for sabotaging possibilities of reconciliation between Congress and Muslim League on two occasions. First in 1937 for not accepting Muhammad Ali Jinnah's demand for including two representatives of Muslim League in the UP Ministry that was formed after the elections. Secondly when Nehru issued a statement that the Constitution of Free India will be framed by elected representatives and not to be bound by the scheme agreed upon with the Cabinet Mission.
It is well known that Maulana Azad was an outspoken opponent of Mohammad Ali Jinnah and Partition and a symbol of collective will of Muslims to co-exist in a secular India. In a press statement on 15 April 1946 as Congress President Maulana said, "I have considered from every possible point of view the scheme of Pakistan as formulated by the Muslim League. As an Indian, I have examined the implication for the future of India as a whole. As a Muslim I have examined its likely effects upon the futures of Muslims of India. Considering the scheme in all its aspects I have come to conclusion that it is harmful not only for India as a whole but for Muslims in particular. And infact it creates more problems than it solves."
Maulana Azad as Congress President tried to convince Jinnah to change his rigid attitude and sent him a confidential telegram: "I have read your statement of 9 July. Delhi resolution is genuine about national government which would mean a coalition not confined to any single party. But the League not prepared to agree to any transnational scheme which is not based on Two-Nation scheme."
Jinnah's response to this was not only negative but positively insulting. "I do not want your confidence. You have totally lost confidence of Muslim India. Don't you feel that the Congress has made you a show boy President to hoodwink non –Congress parties and other Countries of the world? You represent neither Muslims nor Hindus. This Congress is a Hindu organisation and if you have any self respect you should resign forthwith."
It is a measure of Maulana Azad's generosity and commitment to the cause of unity that inspite of this impudence he did not oppose Mahatma Gandhi's efforts to persuade Jinnah. Gandhi could not bring about a change of heart in Jinnah. His response to Gandhi was no different. Ignoring all pleadings of Gandhi, he reasserted his Two–Nation theory saying: "we can confidentially affirm that according to all standards and definitions Muslims and Hindus are two major nations. We are a nation in terms of all international measures and principles."
Maulana Azad did his best to convince the Congress leaders to wait till a correct solution was found, but he was not successful. Maulana attributed it to "blindness of Congress leaders to facts, and their anger and frustration clouding their vision."
It seems Jinnah believed that political promises were not meant to be honoured. After partition, the most ridiculous position was that of the Muslim League leaders who remained in India. Jinnah left for Karachi with a message to his followers that now that the country was divided they should be loyal citizens of India. When these angry and disillusioned leaders met Maulana Azad to complain that "Jinnah had deceived them and left them in lurch", Maulana was amused, he wondered, "I could not at first understand what they meant by saying that Jinnah had deceived them. He had openly demanded partition of the country on the basis of Muslim majority provinces".
That Jinnah was just playing a game and not serious about his theory is evident from the position he adopted in his first address to the Constituent Assembly of the newly created nation state of Pakistan .After having defeated the efforts of Azad and Gandhi, thanks to the cunning of the imperialist rulers he advocated nationhood for the new country and advised its inhabitants not to look upon themselves in terms of Hindus and Muslims but as Pakistanis. On the basis of that one statement some historians have made out that he was really a secularist. The criticism faced by BJP stalwart L.K. Advani for his statement on this account on Jinnah is now a part of the history.
However Maulana Azad had exposed the hypocrisy of Jinnah on several counts including his Two–Nation theory based on religion. Maulana said, "It is one of the greatest frauds on the people to suggest that religious affinity can unite areas which are geographically, economically, linguistically and culturally different. It is true that Islam sought to establish a society which transcends racial, linguistic, economic and political frontiers. History has however proved that after the first century, Islam was not able to unite all Muslim countries into one state on the basis of Islam alone".
Asserting that "this was the position in the past and this is the position today," Maulana predicted in 1958 that "No one can hope that East and West Pakistan will compose all their differences and form one nation". As history showed, East Pakistan seceded from West Pakistan to emerge in 1971 as an Independent Bangladesh.
How prophetic Maulana Azad was, when he said, "Even within West Pakistan, the three provinces of Sind, Punjab and the Frontier have internal incompatibility and are working for separate aims and interests. A year before Pakistan was created Maulana Azad in an interview to Lahore based Urdu magazine "Chattan" predicted the darkness that engulfs Pakistan today.
"History alone will decide whether we have acted wisely and correctly in accepting partition". Maulana was himself conscious of the fact that not many people went along with him. He said, "In religion, in literature, in politics on the path of philosophy, wherever I went I went alone. The Caravans of the times did not support me on any of my journeys."
Written by Sitaram Sharma, Chairman, Maulana Abul Kalam Azad Institute of Asian Studies, Kolkatta under the aegis of Ministry of Culture, Govt. of India.