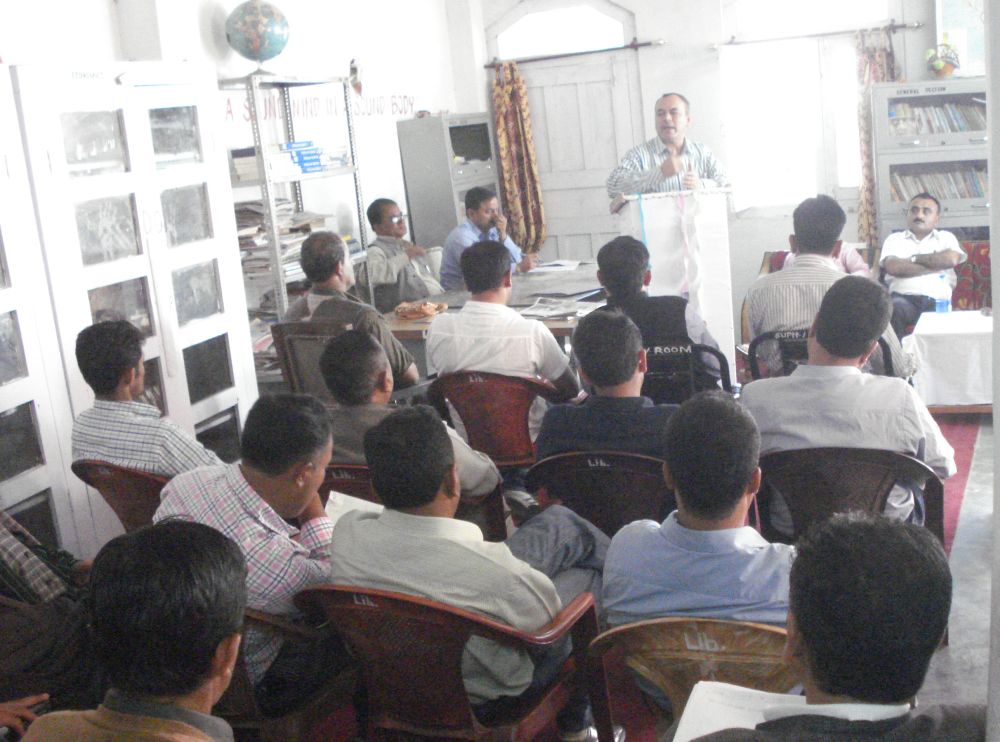 To ensure maximum and effective participation in voter awareness campaign of Systematic Voter's Education and Electoral Participation (SVEEP) in the Chopal assembly constituency, SDM Chopal Satish Thakur presided over the meeting at Govt Senior Secondary School Deha and oversees the preparation of local administration.
In the meeting, Thakur asked all stakeholders to ensure maximum participation on the Special Voter Awareness campaign i.e. schedule to hold on 25th Sept 2014. Meeting was attended by Principal Govt Senior Secondary School Deha Gopal Chauhan, Election Kanungo Ram Lal, BLO representatives and other dignitaries of nearby educational institutions.
To ensure good show on 25th Sept, all representatives vehemently decided to conduct preparatory meeting on 19th September 2014. To make campaign meaningful, Local Administration has decided holding awareness rally and various competitions like drawing, slogans and quiz.
SVEEP is an initiative of Election Commission of India (ECI) and has successfully stimulated every aspect of election processes to ensure enhanced voters' participation in the polling.
To ensure greater awareness amongst youth and students, promote electoral process and students' assistance in facilitating voter registration, the Election Commission collaborated with educational institutions and youth organizations like NYKS, NSS, NCC. Under the program Campus Ambassadors have been introduced, who would be a student in the campus and act as ambassador of the Commission and facilitate the SVEEP program in the educational campuses.