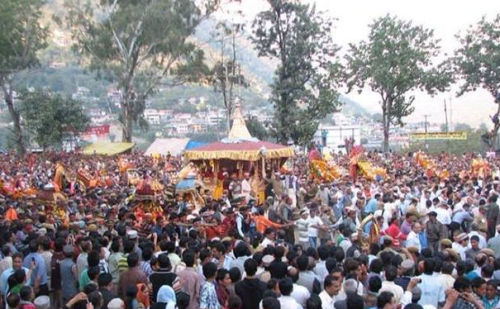 Kullu: The historic Kullu Dushehra began today in the Kullu Valley of Himachal Pradesh. In this six-day-long celebration over 250 deities participated.
A total of 292 deities from the Kullu Valley were invited to participate in Lord Raghunath's "Rath Yatra". Governor Urmila Singh inaugurated the festival by participating in the "Rath Yatra", where thousands of locals and tourists also participated. The chariot of Lord Raghunath was followed by the other deities.
Unlike in other places, effigies of Ravan, Meghnad and Kumbhakarna were not burnt here to mark the Dussehra, but the festival, instead, conclude with the Lankadahan ceremony on the banks of the Beas River Oct 20. All the assembled deities will participate in the ceremony before being carried back to their own temples.