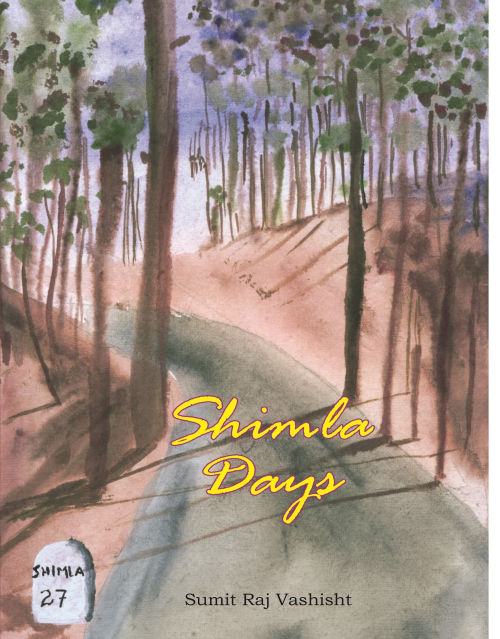 Shimla Days is a collection of Sumit's (Author) observations. Once again this Master story-teller has come up with a bunch of some real tales of Shimla town. The book talks about the characters of some of his days in Shimla that he spent during his childhood. He, once, as a child had got lost at the Mall Road. And now he writes, 'That was nearly forty years ago and now when I walk through this busy street, still meant only for the pedestrians, twice or thrice a day and every time I get lost'.
Shimla has been famous for some of its interesting but eerie figures – the Ghosts. Sumit has a different opinion about them, 'I never heard them harming anyone except one or two. They either asked for a help or extend some help to those who were in trouble. Those who asked for help actually made people nervous with their sudden appearance and finally they had to melt away'.
Shimla has always attracted various writers, painters and artists. Many of them moved out of it and reached the starry heights. But, 'There have been some people in Shimla with an unusual spirit. They were famous for their different character; funny, miraculous, artistic, strange or mysterious. But surprisingly no one ever mentioned about the characters of modern era. Those were simple, and some of them even belonged to the labour class or the lower class of the society but they earned great fame among the residents of Shimla that they simply can't be ignored'.
How could he forget the wandering leopards of Shimla hills? So a chapter is dedicated to their interesting incidents. 'Although Kaana Biraagh had never attacked any human but, was a terror in that region. Well that was his forest and we were the intruders, so we had to be careful.
A chapter is dedicated to the tales about the Mall Road and at the end Sumit awaits for your response on his book. So he does not forget to tell you how to send him a word of thanks.