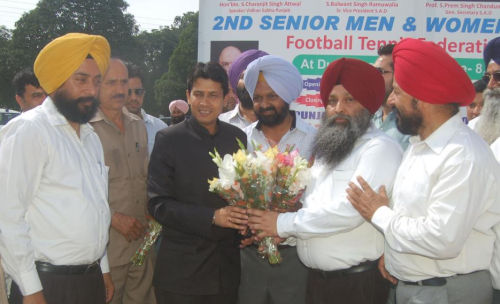 Chief Parliamentary Secretary Neeraj Bharti has been appointed as in-charge of All India Football-Tennis Association and President of Himachal Pradesh Unit.
This was stated by Ram Avatar, General Secretary, Football-Tennis Association during the opening of National Foodball Tennis Federation Cup match at Mohali today which was inaugurated by Neeraj Bharti.
Neeraj Bharti said that Football-Tennis game was recognised by School Games Federation of India and Association would make efforts to promote this game in Himachal Pradesh.