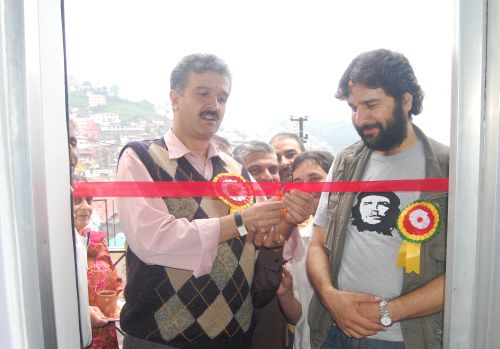 K.N. Bio Sciences India Pvt. Ltd Hydrabad has opened its Zonal Office at Sanjauli, Shimla. Shimla Mayor Sanjay Chauhan and Deputy Mayor Tikender Singh inaugurated the office and it's company's first office in Himachal Pradesh. K.N. Bio Sciences claimed that its unique organic products are beneficial for the Apple Growers and other vegetable growers.
K.N. Bio Sciences claimed to have nine unique products viz. Tricho power, Monas, Azeto Power, Vam Power, Amulya, K-Power, Beverin, Verticilium and Meta Power and said that it will help to improve land productivity.
K N Bio Sciences is a pioneer organization that has made a mark in the Biotechnology field, within a decade. The company, a renowned manufacturer and exporters of Agricultural products, Products-Tissue Culture Plants, Bio-Fertilizers, Bio-Control Agents, Bio-pesticides, Poultry products, Aqua products (Probiotics), Products for Bio-remediation and Bio-membranes (for dental & burns cases), is managed by dynamic young professionals, who work zealously to ensure total customer satisfaction.
It has carved a niche for itself by practicing business with sound ethics and prudence. With credentials, experience and resources at command, K N Bio Sciences holds a prime and domineering position in the Indian Biotechnology market.