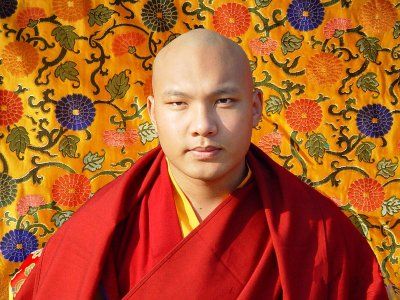 Himachal Pradesh government has decided to drop a criminal case connected to the seizure of large amounts of foreign currency against Tibetan religious head and the 17th Karmapa Ogyen Trinley Dorje.
The Karmapa had been charged under penal provisions related to conspiracy. Nine others were booked under various sections of the Indian Penal Code. Official of the department clarified that after taking the opinion of the home and law departments, Govt has decided to drop his name from the chargesheet under Section 321 of the Code of Criminal Procedure. Official further added that the government had directed Una's district magistrate KR Bharti to plead the case in this regard through the public prosecutor in the trial court.
Earlier, the chief judicial magistrate of Una had ordered Karmapa and nine others involved in the case to be personally present in the court on March 6 but he didn't appear as he was out of the state. However, the Karmapa's office based in Dharamshala moved an application with Bharti to drop the case stating that he religious head was not directly involved in the currency row. Bharti had sent his request to the home department for consideration.
Last year police had seized foreign currencyat Gyuto Monastery Dharamshala and registered a case against Karmapa and nine other.