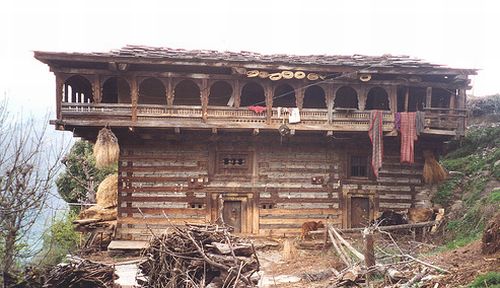 To promote Himachal as preferred tourist destination, Himachal tourism Corporation has started a fair at Chennai. Fair is begins from 6th January and will conclude on 8th January. Dr. Arun Sharma Director, Tourism & Civil Aviation and Vineet Kumar, Managing Director, Himachal Tourism are leading the activities at fair. In the Fair corporation is organising Himachali Cultural Programme and Himachali Food Festival. Corporation is also hosting Road Shows in Chennai.
In the fair, Dr. Arun Sharma said that Himachal is a veritable paradise endowed with extreme natural beauty and spiritual calm. As a destination, Himachal has much more than what one would expect from, what is arguably, the world's greatest mountain system and it is a place where nature has artfully woven combinations of both the majestic and the gentle. A visit to this enchanting land is most relaxing and satisfying
experience. He said that in this Tourism Meet, Tour Operators, Travel Agents, Corporatist and Media were acquainted about the key marketing points of Himachal Pradesh. He said that during Tourism and Travel Fair, three days Himachal Food Festival of traditional cuisines and Himachali Cultural programmes to show case the rich
culture of Himachal Pradesh to the people of Tamil Nadu in general and Chennai in particular, during TTF at Chennai. He said that Himachal is a very peaceful State and the people are extremely friendly and hospitable.
Tourism in Himachal is for "All Seasons". He emphasized that Himachal Pradesh Tourism is paying more attention for the development of Rural Tourism- (Home Stay Scheme), "Har Gaon Ki Kahani", Temple related to Pandawas Time( Masroor Temple), Kangra Arts/ /Budhist Circuit/Tribal area etc.
Vineet Kumar, Managing Director gave comprehensive presentation titled 'Himachal-beyond Kullu and Manali' in which the basic thrust is given to show case lesser known but most beautiful tourist destinations of Himachal. He said that there are numbers of gorgeous destinations apart from more popular Manali and Shimla.
They include Chamba-Khajjiar-Dalhousie,Dharamsala-Mcleodganj-Palampur-Jogindernaggar, Temple town Jawalaji- Chamunda- Chintpurni, Rewalsar- Bilaspur- Renukaji, Chail-Barog-Fagu-Narkanda-Sarahan-Chindi and tribal regions Kalpa-Kaza-Keylong. All these places have beautiful HPTDC Hotels, equipped with all tourist facilities which a tourist needs during his holidays. Some of these destinations/Hotels are very convenient for holding conferences & Seminars, which the corporate look for. In Himachal, we have nature at its best, history, heritage and architecture, fair, festivals and celebrations, wildlife and adventure, religious and pilgrimage. Above all, the off
beat destinations present unique ambiance for the honeymooners and health conscious tourists. Palampur, Shimla and Chail also offer Ayurvedic treatments including Panchkarma. We also have Organic Food in our Menu at Hotel Holiday Home, Shimla.
Vineet Kumar said that the HPTDC has 58 Hotels spread all across Himachal with 1076 rooms and 2378 beds including 10 Cafeterias, 12 Marketing Offices, 12 General Sales Agents, over 100 Travel & Tours Operators, 2 Club Houses, 1 Golf Course & 2 Heritage Properties at Chail & Naggar. The HPTDC offers attractive tailor-made and combi-packages for all seasons, honeymooners, students, pilgrims, adventure lovers including corporate and business houses monsoon, winter & group discount are also offered. The Managing Director told that The HPTDC has an efficient Transport Wing with a fleet of Volvo & Deluxe Buses for long journey, LTC and sightseeing tours. 10% special discount is being provided in HPTDC Hotels to those travelers who travel by HPTDC coaches. The HPTDC has very informatory Website which supports online booking of Hotels & HPTDC Bus services through credit/debit cards and networking, contact details of HPTDC properties through SMS.