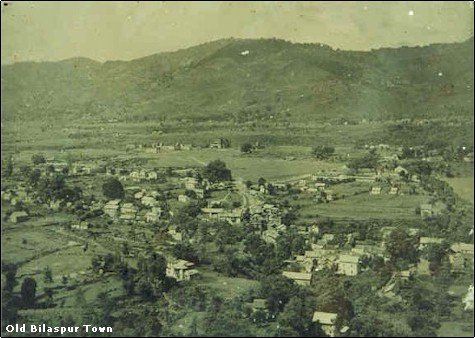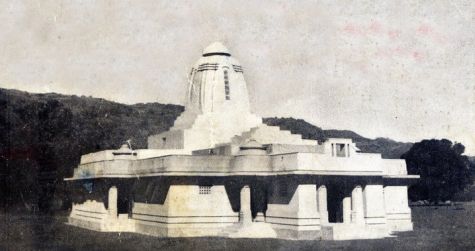 Bilaspur was the capital of a state founded in the 7th century, and known as Kahlur after its earlier capital, or as Bilaspur after its later capital. The ruling dynasty were Chandela Rajputs, who claimed descent from the rulers of Chanderi in present-day Madhya Pradesh. The town of Bilaspur was founded in 1663.
The state later became a princely state of British India and was under the authority of the British province of Punjab.
On May 13, 1665, Guru Tegh Bahadur went to Bilaspur to attend the mourning for Raja Dip Chand of Bilaspur. The Dowager Rani Champa of Bilaspur offered to give the Guru a piece of land in her state. The Guru bought the site on payment of Rs 500 (Five Hundred Rupees). The land consisted of the villages of Lodhipur, Mianpur and Sahota. Here on the mound of Makhowal, Guru Tegh Bahadur raised a new habitation. The ground was broken on June 19, 1665, by Baba Gurditta Randhawa. The new village was named after the Guru's mother, Nanaki. Chakk Nanaki later became famous as Anandpur Sahib.
In 1932 state was made part of the newly-created Punjab States Agency, and in 1936 the Punjab Hill States Agency was separated from the Punjab States Agency.
India became independent in 1947, and on October 12, 1948 the ruler, HH Raja Sir Anand Chand, acceded to the Government of India. Bilaspur became a separate state of India under a chief commissioner, and on July 1, 1954 Bilaspur state was made a district of Himachal Pradesh state by an act of the Indian Parliament.
The historic town was submerged in 1954 when the Sutlej River was dammed to create the Govind Sagar, and a new town was built upslope of the old.