Rs. 309.45 Crore investment to generate over 1000 to get employment opportunity
Shimla: The State Single Window Clearance and Monitoring Authority has approved 16 proposals for setting up new industrial units and for expansion of existing units involving a total proposed investment of approx. Rs. 309.45 Crore.
The Authority approved new proposals of M/s Global Castings for manufacturing of Automotive and Machine Cast Iron Parts and of M/s Time Technoplast Ltd. for manufacturing of PVC Double and Single Loop and Wipe Mattings. It also approved proposal of M/s DS Drinks and Beverages Pvt. Ltd. for manufacturing of Carbonated Fruit Drinks, Carbonated Soft Drinks and of M/s Jai Guruji Enterprises for manufacturing of POP, Filament (Thread for Kites/Manza).
The Authority also gave its approved new proposals of M/s NEC Rotoflex Packaging Corporation for manufacturing of Apple Juice Concentrate and M/s Alco Spirits Private Limited for manufacturing of Country Liqour and IMFL have been approved.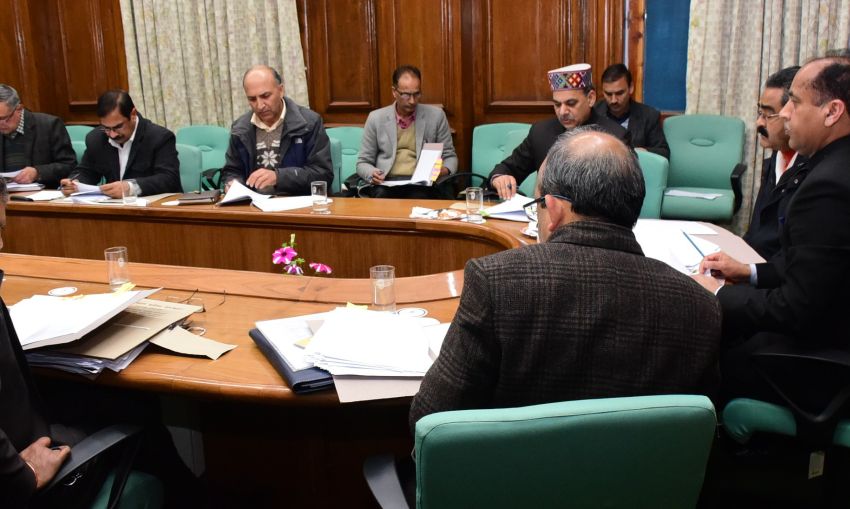 Among the expansion proposals, the proposals of M/s Modulus Cosmetics for manufacturing of Soap Noodle, Laundry Soap, Hydrogenated Refined Palm Oil Flakes, Refined Glycerin, M/s Auro Dyeing, A unit of Vardhman Textiles Limited for manufacturing of Dyed Yarn, Dyed Fiber, M/s Emmforce Inc for manufacturing of Tractor And Auto Parts, M/s The Indian Card clothing Company Ltd., for manufacturing of Metallic Card Clothing, Accura Card Clothing, Tops Card Clothing, M/s Sarv Bio Labs Pvt Ltd., for manufacturing of Thiocolchicoside, Colchicine, Paclitaxel, Hyosine, 10-Dab, M/s Amco Industries for manufacturing of Castings of Iron Steel and Stainless Steel, Valves Cocks And Boiler Mounting, Fittings, M/s Chemex Oil Private Limited for manufacturing of Glycerin, Distilled Fatty Acid, Soap Noodles, M/s Nayasa Multiplast for manufacturing of Steel Bottles other Steel Products, Electric Tiffin, Insulated Carry, Household Articles Bottles, Household Articles etc. M/s Livguard batteries Pvt Ltd for manufacturing of Electric Vehicles covering Electric Bikes Electric Rickshaw and Pickup Trucks, Voltage Stabilizers And Transformers, Inverter/ UPS, Lead Acid Batteries etc. and M/s Livguard Batteries Private Limited for manufacturing of Batteries Plates and Lead Acid Batteries for Various Application were approved by the Authority.
The investment is expecting to create employment opportunity of about 1000 persons, and as per the dictates of the state government companies will need to employee 70 percent work force from the state only.