Palampur: Prof Ashok Kumar Sarial, Vice-Chancellor, CSK Himachal Pradesh Agriculture University Palampur has been nominated as a member of the Governing Body and General Body of the Indian Council of Agricultural Research (ICAR) society by Union Minister of Agriculture & Farmers' Welfare.
The Union Minister of Agriculture & Farmers' Welfare is President of ICAR society and nomination of Prof Sarial is for a term of three years.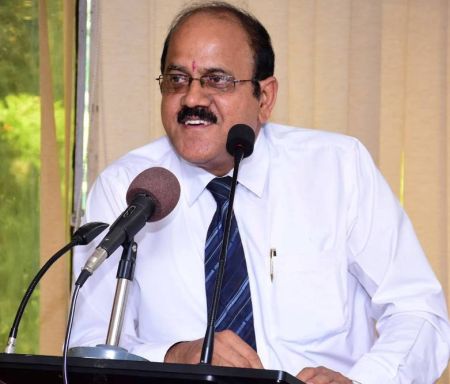 It is for the first time in the history of hill agricultural University since its inception in the year 1978 that any Vice-Chancellor has got this rare distinction to be in the highest decision making body of prestigious ICAR which steers Indian agriculture and makes all important decisions in the field of teaching, research and extension education for the benefit of farming and farmers.
The ICAR is an autonomous apex body responsible for the organisation and management of research and education in the field of Agriculture, Animal Science, Fisheries, home science and allied sciences in India. The Governing Body is the chief executive and decision making authority of the ICAR. Usually governing body meetings takes place once in a quarter and general body meets once in a year.
Prof Sarial, who was recently nominated to the Board of Management, Sher-e-Kashmir University of Agricultural Sciences & Technology (SKUAST), Jammu under eminent agricultural scientist category by the Governor, J & K is a decorated scientist with various awards, honours and recognition like ICAR Jawahar Lal Nehru Award for excellent academic achievements and ICAR recognition award for his outstanding research contribution in Basmati rice. He is member of several professional societies like Fellow of Indian Society of Genetics and Plant Breeding.