Mandi: Continuing with its endeavour to boost placements chances of its students, the Bahra University has introduced a new programme in Android Development and Digital Marketing. Android application is a Google's flagship product and the world's most popular mobile operating system.
Dr SK Bansal, Vice-Chancellor, Bahra University, while addressing media persons here, claimed the university has entered into collaboration with Google for starting Android Development and Digital Marketing, and the University has also set up a Google Learning Centre of Excellence.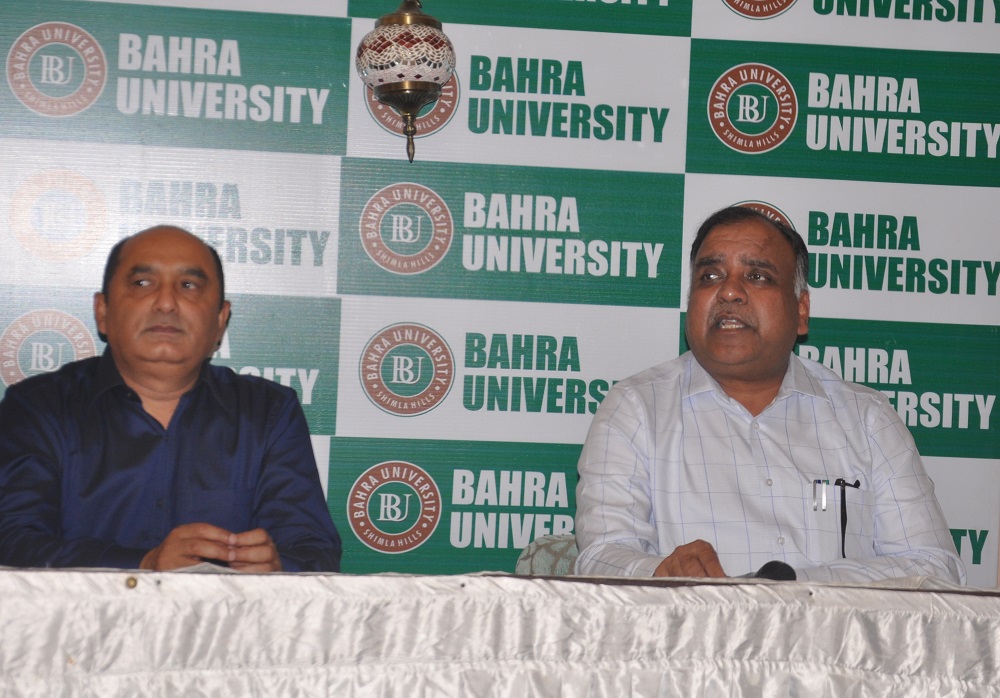 Dr Bansal said the Bahra University is a first university in Himachal Pradesh to introduce such programme. In this Centre of Excellence, the University will offer various undergraduate and postgraduate programmes like B.Tech Computer Science Engineering with emphasis on Android Development and MBA with emphasis on Digital Marketing.
The collaboration with Google will provide an Experience of Google Chrome Environment, faculty and student training programme, curriculum for specialized programmes, help in delivery of curriculum, evaluation and live projects, he claimed.
Dr. Kumar said that Google, in consultation with the University, would help design courses for its students including a digital marketing course for students to include modules on digital marketing and a certification based on the official Google android certifications. He said
"The launch of Google Learning Centre of Excellence will give the students ample opportunities to gain hand experience with Google's educational tools, learn about innovative instructional strategies and will be able to creatively use technology to enhance learning and actively use them to serve the industry."
He said that the Bahra University has entered into tie-ups with various international universities like Pepperdine University, USA, University Center Greenville, USA, California State University, Fullerton, Clemson University and Thunderbird School of Global Management, to name just a few. He added that there has been an upswing each year in the placements given to the students of the Bahra University.
The Vice-Chancellor said the University is offering scholarships and concessions for the needy and meritorious students. The tuition fee of a parentless child is waived off by the University, whereas a fatherless child is being given a concession of 50 per cent of the tuition fee.
In order to promote higher education among women, a single girl child of her parents is given a fee concession of 50 per cent of her tuition fee under the scheme 'Beti Padhao Atamnirbhar Banao', while a brother/sister studying in the University are given a fee concession of 25 per cent each, till the time both are students of the University. Scholarships are also provided to the students seeking admission in Bahra University on percentage basis in under graduate courses on the entry level on merit basis.