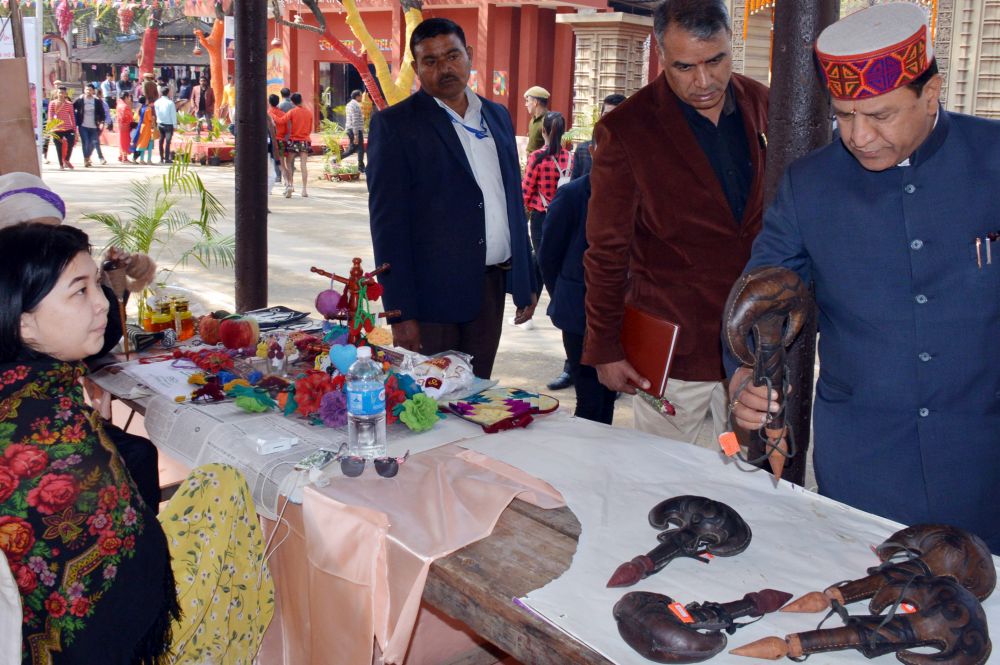 New Delhi: H.P. Vidhan Sabha Speaker Dr. Rajeev Bindal announced to explore the possibilities to set up a craft fair around Nahan area on the analogy of Surajkund fair of Haryana state to promote tourism in district Sirmour. He was state guest in the International Surajkund fair near New Delhi today.
Speaking on the occasion, Dr. Bindal said that he had asked Deputy Commissioner Sirmour and other officers of district to visit the fair soon to study all the aspects of the event and submit a proposal to the government soon.
Dr. Bindal said that Surajkund fair was of international repute which witnesses' lakhs of tourists and setting up of such craft fair in the district would strengthen tourism. This would not only generate employment avenues to the local people but will go a long way in promoting traditional arts crafts and folk culture which was very rich heritage of this country as well as of state, he added.
Vidhan Sabha Speaker said that Himachal is Devbhoomi and District Sirmour attracts religious tourists in famous temples of Mata Renuka ji, Mata Bala Sundari, Mata Bhangayani, Choorheshwar Maharaj besides famous Gurdwara of Paonta Sahib however setting up of a craft fair would be another milestone in tourism development, he added.