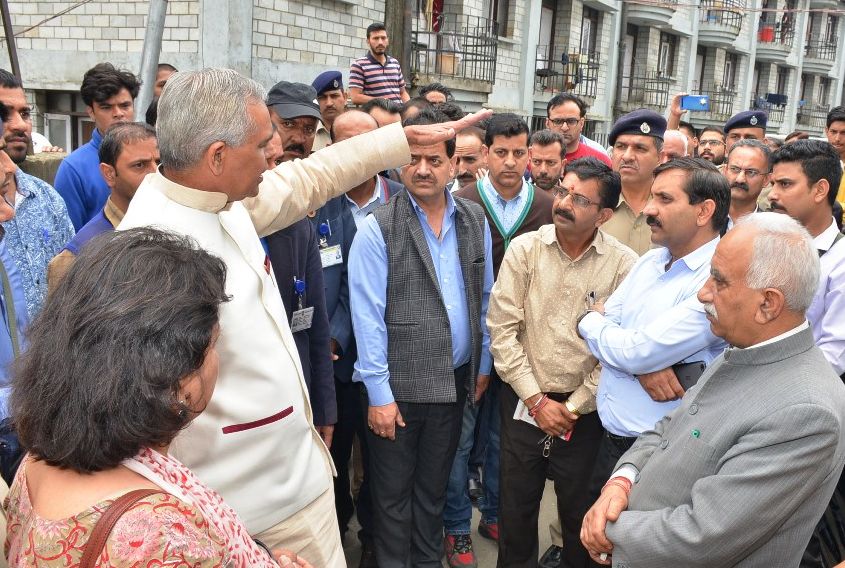 Shimla: Governor Acharya Devvrat today paid a surprise visit to the Hostels of HP University Shimla and asked University administration to take stern action on prevailing poor conditions in cleanliness and maintenance of Hostels in the campus.
The Governor visited Tagore Hostel, Dr. Y.S. Parmar Hostel and Shahid Bhagat Singh Hostel and also inspected rooms, toilets, dining halls, kitchen to take stock of cleanliness and maintenance of these facilities in the Hostels. He also interacted with students on this occasion.
Acharya Devvrat expressed concern over unhygienic conditions in the premises. He asked officiating Vice-Chancellor Prof. Rajender Chauhan and University administration to ensure cleanliness in the entire University.
The Governor found that hostels in the university were lacking hygiene, basic facilities and the place was not proper for students to live in. Devrat found
"The conditions prevailing in the University clearly show that no responsible officer ever visited the Hostels as was evident from the bare electric wires and poor maintenance in the Hostels"
He advised Vice-Chancellor that mere sending of estimates for maintenance was not enough but such things should be taken seriously by the administration. It was shocking that no action was taken despite repeated complaints by students.
The Governor asked Vice-Chancellor to take action against the person responsible for maintenance work in the University.
He urged the administration of the University to come out of their offices and visit Hostels. He asked the Vice-Chancellor to ensure that functioning of University and facilities should show improvement by 6th October and added that he will be paying surprise visit to the University in future too.