The Craignano hills, a little beyond Mashobra on outskirts of Shimla town would soon flourish with tulip gardens and developed as a major camping site. Craignano, a placed named after a town in Italy, is likely to come up as a major tourist attraction. Chief Minister Virbhadra Singh today laid foundation stone of Rs 1.83 crore 'Nature Park' amidst the Deodar and Oak forests at Craignano.
Additional Chief Secretary Tarun Kapoor said that around ten hectares of land would be utilised by the forest department for setting up Nature Park along-with basic amenities for tourists which include an amphitheater, a cafeteria, tented accommodation for visitors, Children Park, water bodies, strolling trails etc.
He said that the department also proposes to erect a bust or statue of Lord Buddha amidst the park.
The Chief Minister who also visited the old Craignano rest house directed for its renovation. He said that besides tulip flowers, a rose garden and other native and exotic species should also be planted and taken care of. He stressed upon planting broader sapling and said that the area, which was quite rich in flora and fauna, would certainly attract visitors and locals. He also planted a sapling of Chinar.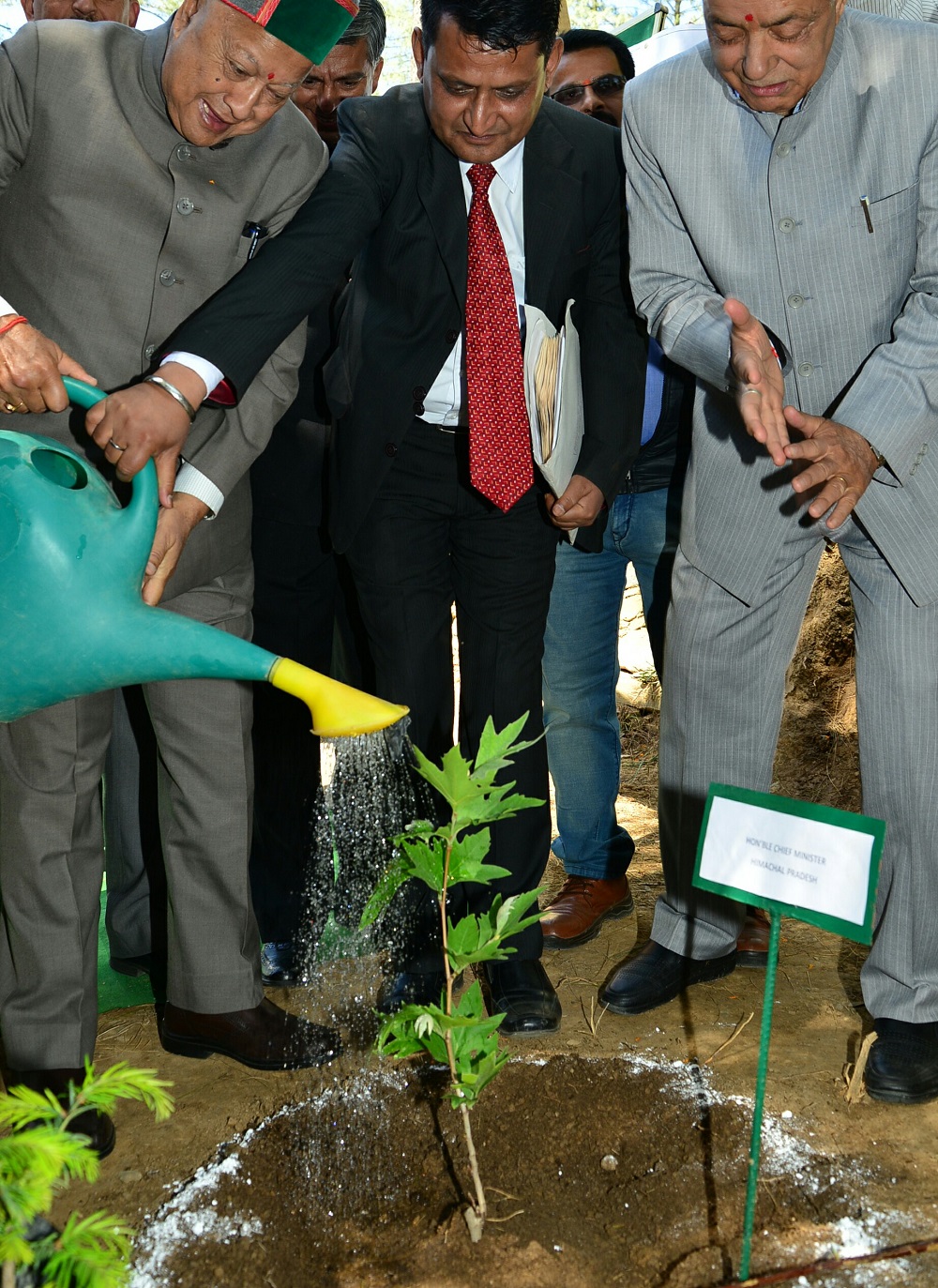 A similar nature park was also to come at Kanlog on which a sum of rupees four crore was being spent. The nature park, besides cafeteria would also have parking facilities and walking trails.