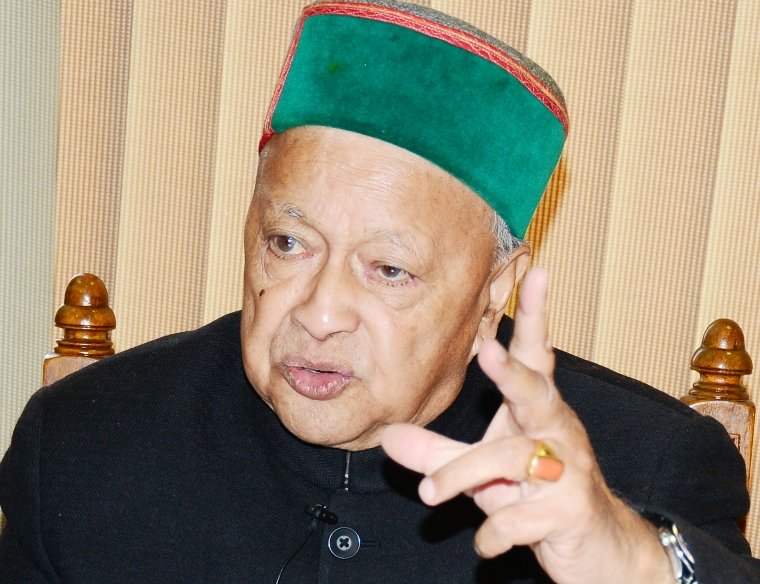 The Chief Minister of Himachal Pradesh, Virbhadra Singh on Monday said that the BJP was unnecessarily blaming the government for delaying the preparations of detailed project reports and starting work of 61 national highways as announced by Union Minister of Road Transport and Highways. But they fail to understand, rather did not want to understand that the funds required for preparations of DPRs had not been received from the Centre, he said. Further, he added, no matter, announcements were made by GoI, but the process of clearances takes time. Moreover, the contracts were given by Union Ministry of National Highways and not the State Government.
However, I am grateful to the Union government for sanctioning 61 national highways for the state,
he said.
The CM was addressing a public gathering at Dharamsaal Mantaan in Chintpurni assembly constituency on Monday evening.
He said that BJP leaders were misguiding the people that the state was not starting works on the roads forgetting, that not the state, but the Centre had to start the work on same. Merely to make announcements was easy, but the onus lies on the Central government to carry out the work of roads as announced by Union Minister.
He said that the thrust of the present government was on providing education to all and to assure that the enrolment of students increase in education institutions. Currently, there were as many as 117 colleges in the state mostly in far flung areas to cater to educational needs of the youth especially the girl child.
The Chief Minister also accepted the demand of upgrading Veterinary dispensary at Kalu-Di-bad in GP Dharamsaal Mantaan Khas
.
MLA Kuldeep Kumar, who is also Chairman State Finance Commission, thanked the Chief Minister for laying foundation stone of water supply scheme to benefit three panchayats of the area. He said that the area was facing acute water shortage, but the government from time to time had acceded to the demand of installing hand pumps, whenever demanded and now the augmentation of Rs.2.50 crore water supply schemes would certainly solve the drinking water problem to large extent. He also listed the other developments of the area.
He urged to start vocational courses in few schools of the area and up-gradation of PHC at Mata Sheetla Community Health Centre and fill the posts of doctors.
The Chief Minister also criticized Governor's of Manipur and Goa for not inviting the single largest party to form the government. He alleged BJP of indulging in horse-trading to form the government thus defeating the very purpose of democracy. This was the greatest threat to the Country and democracy in time to come, he said, adding that the monopoly by few people was not in the interest of the country. The democratic norms had been thrown aside by the ruling Union government, he asserted.
We have to stand united for a strong Nation and not indulge in such tactics,
he added.