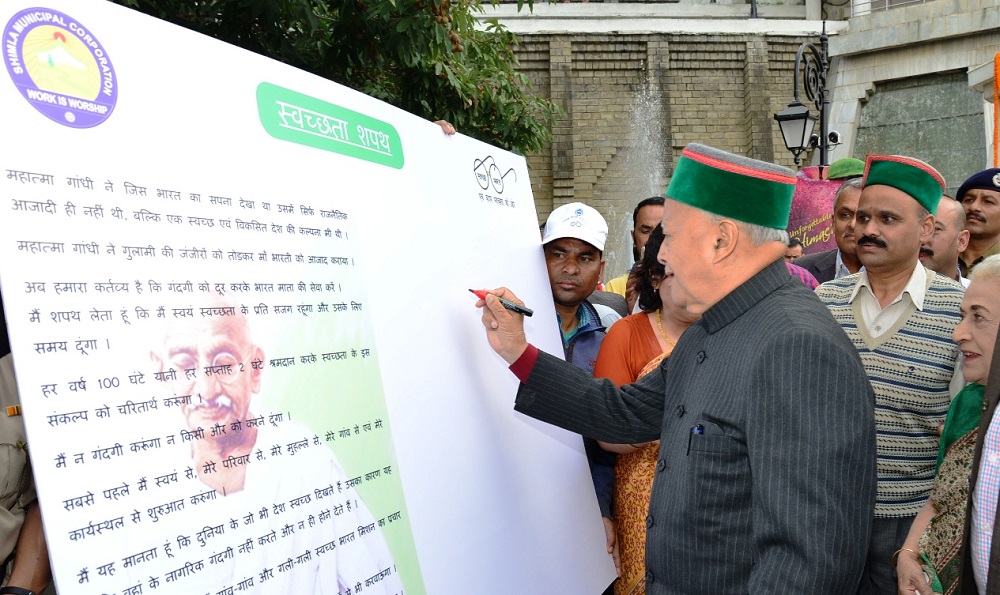 The Nation today remembered Mahatma Gandhi on his 147th birth anniversary with Chief Minister Virbhadra Singh leading the State with Irrigation and Public Health Minister Vidya Stokes, Forest Minister Thakur Singh Bharmouri and other leaders paying floral tributes to him at his memorial on the historic Ridge, Shimla.
Singh stated that "besides preaching us the values of non-violence and co-existence, Mahatma Gandhi gave added attention to 'Clean India'. For him cleanliness was the mantra for hygiene and health and next to Godliness and very close to his heart."
Virbhadra Singh urged the people to reaffirm their commitment for 'Swach Bharat' for realizing Mahatma Gandhi's dream. Popularly known as 'Mahatma' or 'Bapu' by his followers, Mahatma Gandhi was a great soul and pacifist of International fame. He also administered the oath of 'Swach Bharat' to all and one present on the occasion. The Chief Minister also signed 'Swachata Shapath' for keeping Himachal 'Green and Clean' on the occasion.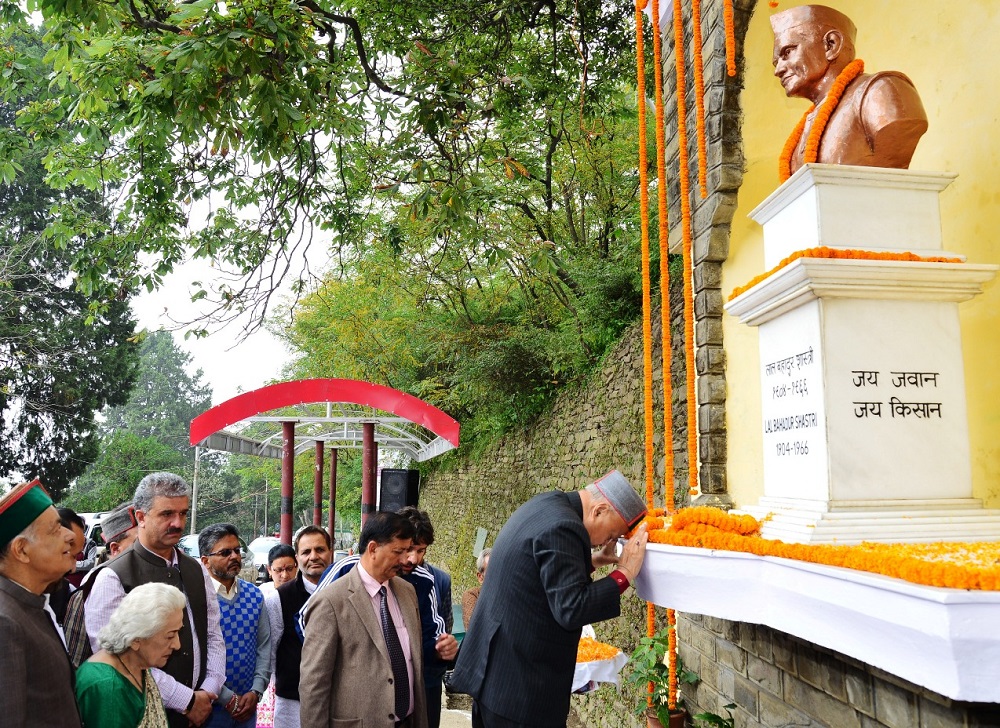 The Chief Minister also paid floral tributes to the former Prime Minister Lal Bahadur Shashtri on his 112th birth anniversary at CTO, and termed him as a true nationalist and a great leader in Indian polity who has left an indelible impression on our life. He said that Lal Bahadur Shastri's slogan 'Jai Jawan Jai Kisan' reverberates even today through the length and breadth of the country.
He said the death of Lal Bahadur Shahstri at Tashkant after Indo-Pak war was a great loss to the Nation.
The School children also gathered in numbers on the Ridge. The atmosphere was reverberated with patriotic songs sung by artists of Information and Public Relations department.