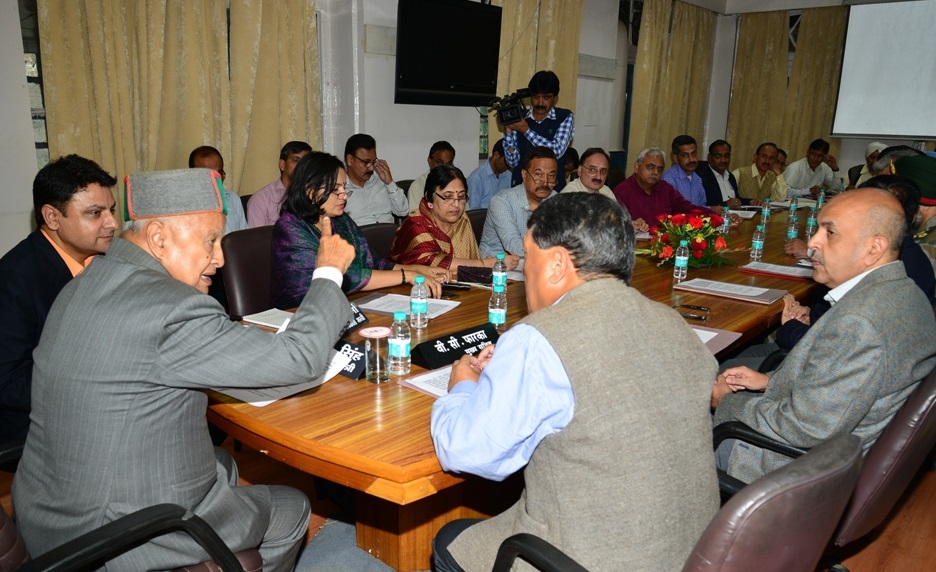 Himachal Pradesh Chief Minister Virbhadra Singh assured to provide all necessary assistance for making the celebration of 350th Birth Anniversary of Sri Guru Gobind Singh ji a success.
The Chief Minister, in a high powered committee meeting today, said apart from security, the Government will make elaborate arrangements by providing permission for langar, erection of gates near Telegraph office, below Ladies Park, near Sher-e-Punjab and at Ridge Pandal for welcoming the palanquin of Sri Guru Gobind Singh ji.
Singh said "we want to make the event memorable". He said that Guru Gobind Singh ji did much of his creative and literary work at Paonta on banks of the River Yamuna in Himachal Pradesh. "I hope people from all walks of life would join the Sikh brethren in celebrations", he said, adding that we should celebrate the event with great zeal and gusto.
The Chief Minister also appealed to keep cleanliness during the two day event on the Ridge.
The two day event will begin on 24th September marked by the procession carrying palanquin of Sri Guru Gobind Singh. It would start from DC office at 1 PM to conclude at Ridge at around 5 PM. The Langar would also be organized by Sri Guru Singh Sabha at Padamdev Complex on the Ridge.