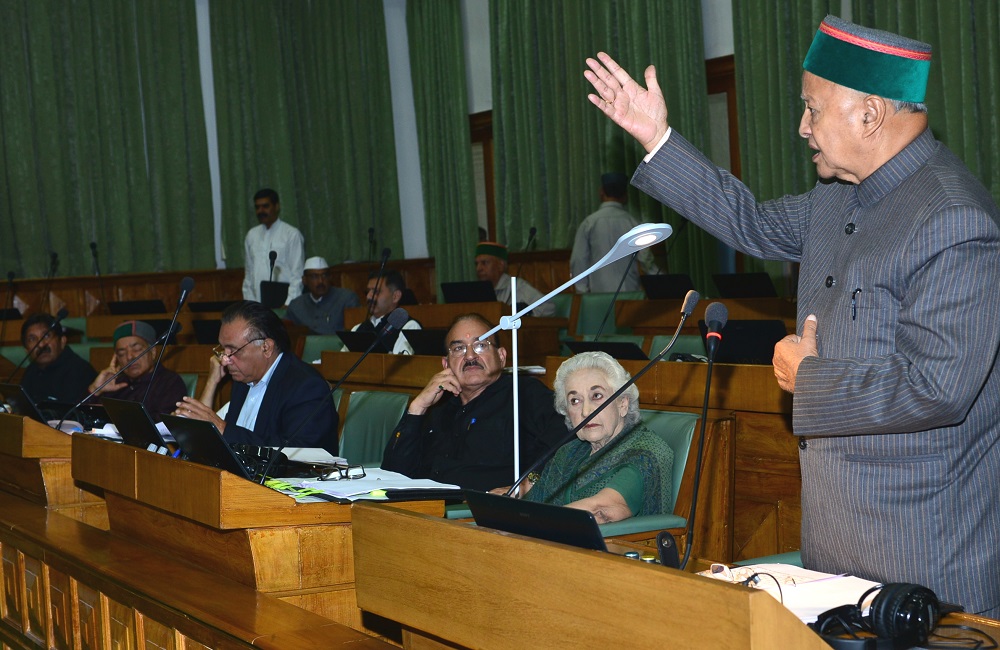 Shimla: On the second day of monsoon session, the state assembly witnessed pandemonium with the opposition BJP demanding clarification from Chief Minister Virbhadra Singh to media reports on finalization of a CBI charge-sheet against him.
BJP member Maheshwar Singh raised the issue and demanded discussion in the house, but when speaker rejected the opposition member's plea, all members raised slogans against the CM and staged walk-out from the house.
Chief Minister Virbhadra Singh, on the other hand, denied wrong doing and even accused Union Finance Minister Arun Jaitley and senior BJP state leader Prem Kumar Dhumal of "hatching a political conspiracy" against him.
Singh termed the case politically motivated and vowed to face the case with force. He said
"I am not afraid of that. I have full faith in the Majesty of the Law. I am sure when the matter will come up, I am going to fight till the end. I am going to expose all these people and their defacing activities behind the curtain"
The Chief Minister said that during Prem Kumar Dhumal both tenure charges were framed against him and both times he got clean chit from the court. He term the case a political witch-hunt and investigation from three agencies – CBI, ED and IT (Income Tax) in one case proves the same.
Dissatisfied with the Chief Minister assertions, opposition members' raised slogans and rushed near the Speaker's podium. Even agitated BJP member Ravinder Ravi allegedly demanged a mike in the house.
However, Speaker Butail continued with the proceedings amid the pandemonium, and before adjourning the house for the day, the Speaker termed BJP member's action "contempt of the house".