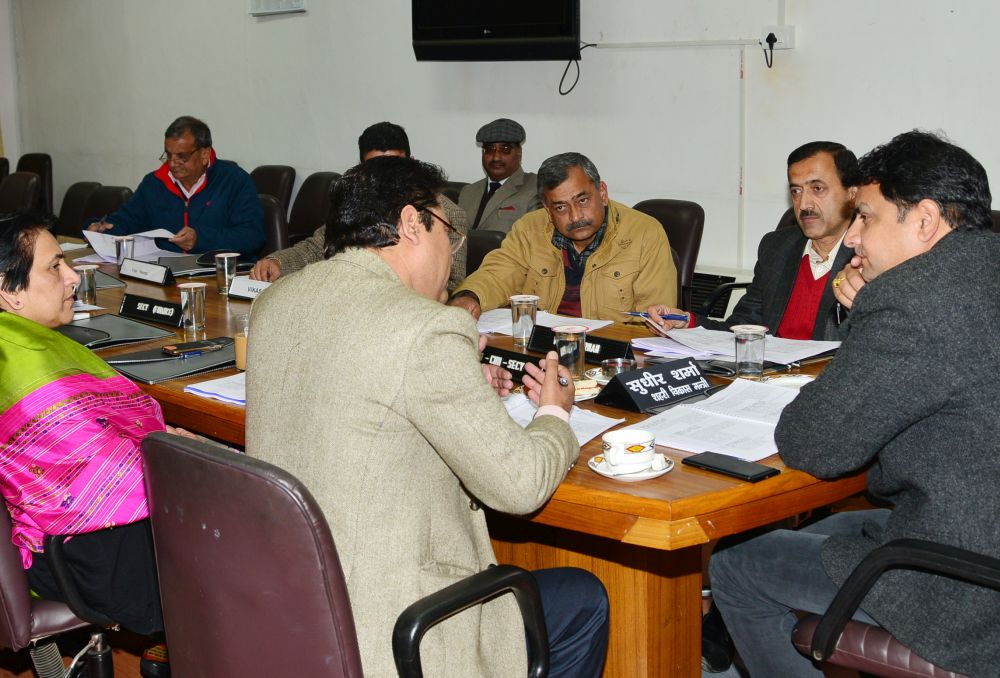 Shimla: HIMUDA approved the proposal of revision of maintenance charges from Rs.30 per square meter to Rs.25 per square meter plus applicable service tax of plots, houses and flats in respect of housing colonies of HIMUDA.
HIMUDA, in its Board of Directors meeting today, approved the proforma for Memorandum of Understanding for the Scheme 'Land Owners become Partner with HIMUDA', which is the first scheme of such type in the State.
The Board also approved the proposal for construction of eight flats including internal and external services in residential complex below BCS, Phase-III(Part-I) in Shimla amounting to Rs.2.28 crore.
The policy for the construction of additional storeys in allotted booths and shops sites in housing colonies of HIMUDA as per F.A.R. was also accorded approval during the meeting.
Urban Development and Town & Country Planning Minister Sudhir Sharma, in the meeting emphasized on the need to work with commitment for systematic planning and development of housing colonies. He said
"HIMUDA should come up with ingenious strategies and innovative solutions for ensuring housing delivery at the right scale and cost"
Vice-Chairman, HIMUDA Yashwant Chhajta suggested to follow more aggressive policy for bringing investment through the public private partnership mode and to ensure completion of the projects/works in a fixed time frame and maintain quality in construction.
Additional Chief Secretary (Housing, TCP & UD) Manisha Nanda and other senior officers and official members attended the meeting.