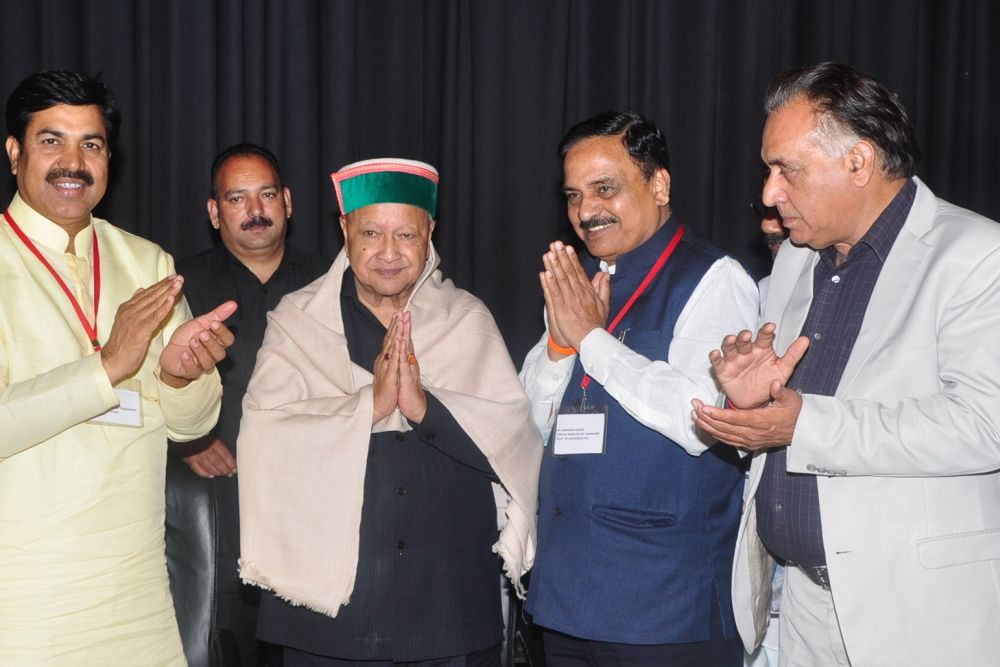 Tanda: Chief Minister Virbhadra Singh emphasized on the need of intelligent transport system and underlined the need to strengthen emergency services and trauma care to save precious human lives which are lost in road accidents.
The Chief Minister, while speaking in the 3rd Meeting of the Group of Minister's on Road Safety and Ease of Transport organised at Dr. Rajendra Prasad Medical College and Hospital, Tanda in Kangra district today, said that State Government had given top priority to the road sector, however, this sector in hilly states involved several issues like high cost of construction and maintenance. In the light of available infrastructure, the State had been continuously facing the issue of road safety and evolving a mechanism of reducing accidents, he said.
He said the road safety affects all and more particularly the poor and the injuries place a heavy burden on the household finances of the victims and their families. To address the problems, effective steps including road design, engineering, driver behavior, training, skills, traffic management, emergency medical care, evacuation of victims, dedicated services like 108 needed to be taken care. He said that there was need to highlight National Accident Relief Policy and a fund should be created for road safety. He said that a road map should be formulated for the next decade with a view to reduce accidents by half by the year 2025. He also stressed upon use of more IT tools in traffic and road management along-with road safety audit.
He said that 1099 persons lost their lives in road accidents during 2014 and 1096 in 2015 whereas 5576 and 5108 people were injured during this period respectively in the State. The injuries in the hill states were life long, he said adding that several people expire on account of such injuries which were later classified as accidental deaths. He said that though Himachal Pradesh accounts for only 0.54 percent of the total population of the country but it was one of the States which constitutes high risk areas reporting higher rates of accidental deaths.
Transport Minister of Himachal Pradesh GS Bali demanded to give special priority to hilly states in taking up road safety measures keeping in view tough topographical conditions and other challenges. He said that road safety plans should not be made for State and National Highways only, rather PMGSY and village roads should also be covered along-with providing emergency care system.
Bali stressed upon developing more parking areas and to declare vehicle parking over fly-overs as offence as it was one of the major reasons for road accidents. He also suggested for including road safety in the school curriculum so that the sense of road safety and discipline could be inculcated amongst the young citizens.
Public Works and Transport Minister of Rajasthan Younis Khan, Transport Ministers of Jharkhand, Goa, Kerala, Karnataka, Maharashtra, Haryana, Andhra Pradesh, Meghalaya, Telangana, Mizoram, Bihar, Chhatisgarh, Secretary, Ministry of Surface Transport Sanjay Mitra, Secretary, Ministry of Rural Development J.S Mathur, Additional Chief Secretaries Narendra Chauhan, Tarun Shridhar, Principal Advisor to the Chief Minister T.G Negi, Principal Secretary, Transport Sanjay Gupta were present at the meeting.