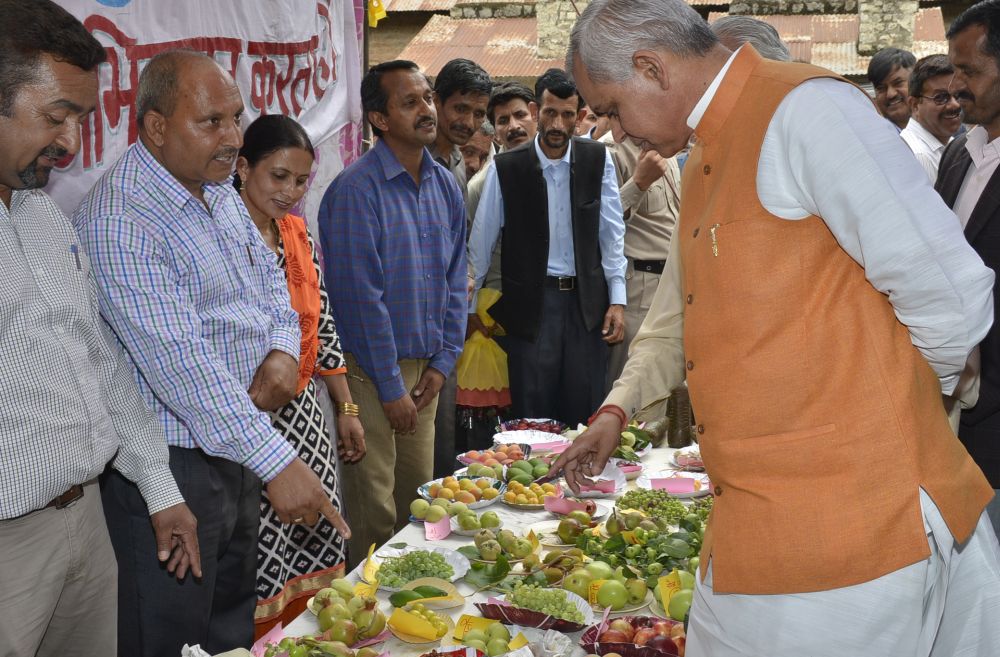 Governor Acharya Devvrat recommend Government to open Agriculture Science Center at Gumma near Sunni in Shimla district in the larger interest of the farmers of the area. He stressed upon promoting zero budgeting natural farming in the State and added that adequate steps should be taken for the same besides educating the people and farmers about the benefits of natural farming.
The Governor, while addressing a gathering at Kisan Mela organized by Pragati Yuva Sangathan and Lakshey Welfare Society at Gumma in Shimla said that more farmers should be encouraged to practice natural farming besides educating consumers to buy only natural products. He said that pesticides presently being used were not only harmful for health of consumers but were also destroying the fertility of soil.
He said that farmers should adopt cycle of crops which was part of traditional farming which not only provided natural pesticides, but diversification of crops also contributed towards the increase in income. He said that use of natural pesticides should be encouraged and the farmers should be made aware regarding their usage.
The Governor said that number of diseases had increased due to excessive use of chemical farming. He said that best part of adopting natural system of farming was that it has no financial implication and the farmers would not have to outsource from the market as it was prepared naturally by the farmer himself. He said that in natural farming, the farmers should be encouraged to rear domestic cow instead of hybrid one imported from abroad. He said that the cows found in hilly areas were significant in many ways.
Acharya Devvrat said that to produce maximum or double agriculture crops in a limited area, process of natural farming should be adopted. The Governor said that farmers of Sikkim State had adopted zero budgeting natural farming and were getting better results.