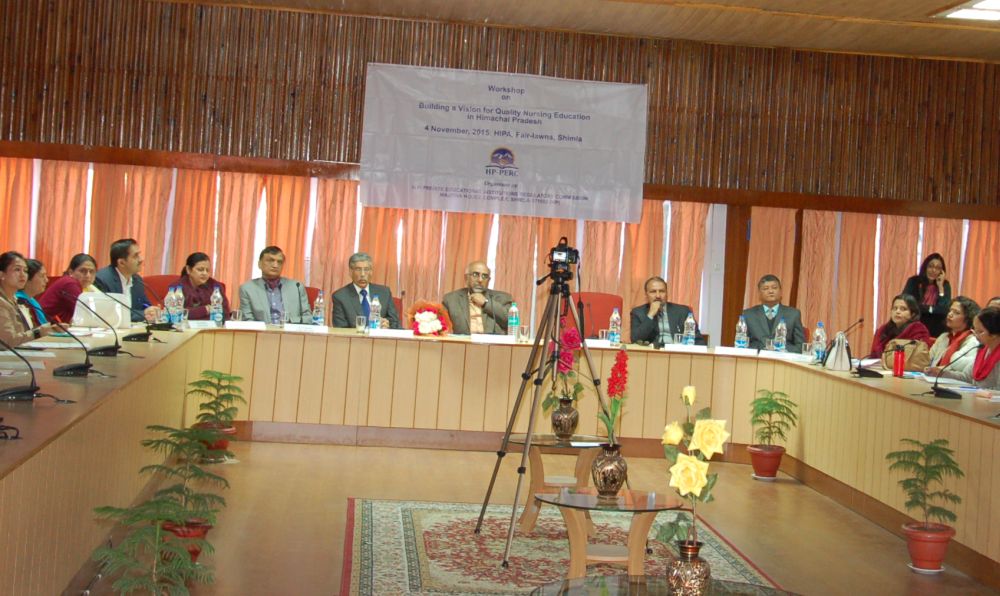 Himachal Pradesh Private Educational Institutions Regulatory Commission (HPPERC) organized a workshop on 'Building a Vision for quality nursing education in Himachal Pradesh' today at HIPA.
It was decided that the issues related to clinical exposure of the students would be sorted out by the private colleges with IGMC & Tanda Medical Colleges and the issues relating to affiliation, examination, and constitution of separate department for Nursing would be examined to by the HP University. Similarly, given the increased workload, the need for strengthening of HP State Nursing Council was acknowledged.
Vineet Chawdhry, Additional Chief Secretary (Health) in his opening address emphasised the need to address issues relating to improvement in the quality of nursing education. He said due to changing profile of population, demand for nurses and health care professionals in the state was on the increase and for this nursing education system need to be geared up to take up the challenges.
Sarojini Ganju Thakur, Chairperson, HPPERC detailed about the rationale of the workshop and flagged issues relating to admission process, deficiency of faculty in private nursing institutions and employability.
She stated that private Nursing Colleges need to pay more attention towards improving communication skills and computer proficiency of students' nurses besides clinical exposure to enhance employment prospects.
As many as 51 participants from 26 Nursing Colleges from the State participated in the workshop. Representatives of Nursing Colleges also expressed their view that the admission process for GNM course should be streamlined.