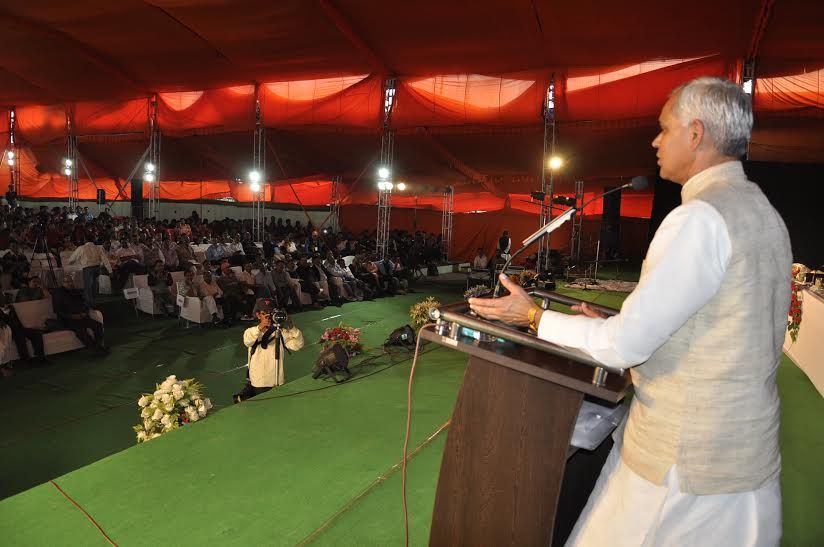 Governor Acharya Devvrat stressed upon for awareness about Sanskrit language and added that it should be adopted as second language in schools in the state.
The Governor, in a closing ceremony of four day long Inter Campus Youth Festival of Rashtriya Sanskrit Sansthan at Balahar in district Kangra today, said that he had taken up the matter with the State government.
Acharya Devvrat said that Sanskrit was a rich language in all respects and was the source of all wisdom as sacred Vedas and all other religious scriptures were written in this language. He said that youth should learn Sanskrit to be able to understand the knowledge available in these texts which were known not only in the country but also across the world.
He said that the scholars of Sanskrit should make people aware about the scientific knowledge enshrined in Vedas as modern science has proved many of the observations and teachings of sages as accurate.

The Governor said that we should be proud of our traditional and ancient literature and added that ayurveda and yoga were extremely helpful for healthy living and awareness was needed regarding these. He said that it was important to preserve our traditional heritage in order to sustain our unique identity.
He also gave away prizes to winners of various competitions organised during the festival.
Prof. P N Shastri, Vice-Chancellor, Rashtriya Sanskrit Sansthan New Delhi, Prof. Lakshminiwas Pandey Principal of the Sansthan, Ravinder Ravi, MLA, scholars of Sanskrit were also present on the occasion.