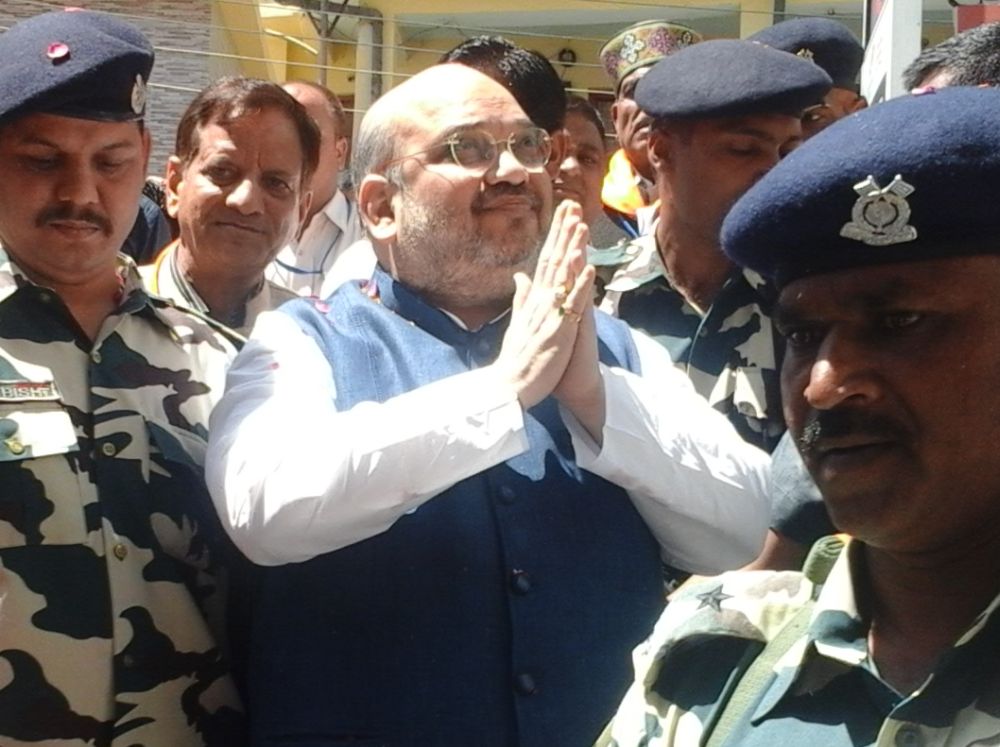 Dharmshala: BJP National president Amit Shah has asked the state leaders and workers to bury their differences and work in unison for the betterment of party in the state.
Amit Shah, while speaking at the party's state executive meeting at Dharmshala, exhorted the workers to take pledge to strengthen the party to an extent that next time when BJP forms a government it is never off power for a long time.
BJP President made clear that the party can never be individual-centric. Shah asked workers to strengthen the party to such an extent that next time when the BJP formed government in the state it stayed for long time in power like in some other states.
He described 2014-15 as a golden era of the saffron party and lauded the role of party workers for making BJP biggest party in the world. He said that party has over 1000 legislatures across India and record over 10-crore workers.
Remembering Shyama Prasad Mukherjee, Deen Dayal Upadhyay, AB Vajpayee and LK Advani, Amit Shah attributed party success to these leaders. He said that party has come from long way to reach this point and all credit goes to leaders, who had sacrificed and dedicated their life for the party.
BJP president also blamed certain media houses for launching propaganda against the NDA government over the land ordinance Bill. He rued that opposition with conveyance with certain media houses hatching plot to label Narendra Modi led government as pro-corporate and anti-farmer.