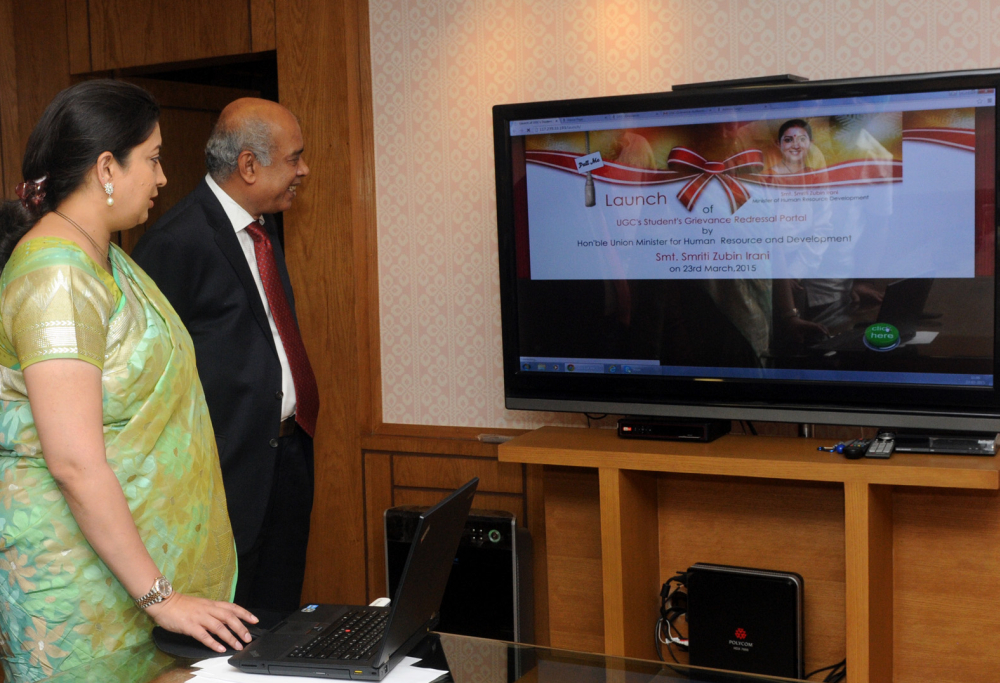 New Delhi: To ensure transparency in admission, prevent unfair practices in higher education institutions and provide effective mechanism for redressal of the grievances, University Grants Commission (UGC) has started the Students Grievance Redressal Portal.
The Union Minister of Human Resource Development Smriti Irani launched portal in New Delhi today.
Each University has a dedicated Nodal Officer for redressal of grievance and as soon as the student lodges a complaint, the email ID, mobile number and other contact details of the Nodal Officers can be viewed. The Nodal Officer will also be responsible for redressal of the grievances related to the affiliated colleges under that University.
The Nodal Officer on behalf of the University will ensure time bound redressal of the grievance failing which every 15 days an automatic reminder will be sent to the Nodal Officer for closing the grievance. The Nodal Officer can contact the complainant whose details will also be visible to him/her for any clarification, if required. The UGC alone will monitor the grievances.
The dashboard of the Administrator will automatically display the status in a graphic manner, the time taken for redressal of the grievance, pending grievances and the classes of grievances.
The system also facilitates the universities to search and browse grievances lodged against their university and post action taken against the complaints on the portal as well as contact the complainant directly through e-mail, phone or by post.